Program
See our program all in one place. Or, click on a film to see trailers and more information.
THURSDAY, MAY 2ND  | FRIDAY, MAY 3RD | SATURDAY, MAY 4TH | SUNDAY, MAY 5TH |MONDAY, MAY 6TH | TUESDAY, MAY 7TH | WEDNESDAY, MAY 8TH | THURSDAY, MAY 9TH | FRIDAY, MAY 10TH | SATURDAY, MAY 11TH | SUNDAY, MAY 12TH |
WOMEN'S OPENING NIGHT
VENUE: INSTITUTE OF CONTEMPORARY ART
VIP EVENT: 6:45 - 8 pm
FILM TIME: 8:15 pm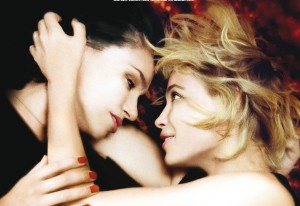 Twelve years after her explosive debut, Baise-moi, Virginie Despentes is back with the decidedly lighter tale of two middle-aged women struggling to rekindle their teen-aged romance after three decades. 40-year-old Gloria (Béatrice Dalle) is still a volatile, art-punk drifter in the north-eastern city of Nancy. Frances (Emmanuelle Béart) has settled into a comfortably bourgeois life of marriage (to a gay man) and a career in television. With passionate performances and a kickass soundtrack (Siouxsie and the Banshees, Bérurier Noir), this is a film for anybody who has ever wondered about the possibility – or wisdom – of trying to recapture their first big love. Directed by Virginie Despentes. France. 2011. 87 min. French with English subtitles.
MEN'S OPENING NIGHT
VENUE: MUSEUM OF FINE ARTS 

TIME: 7:30 PM

The bitter fight for supremacy between a school's most popular girls takes an unexpected turn when Tanner (Michael J. Willett) becomes its first openly gay student. As they race to bag the big trend in fashion accessories, the Gay Best Friend, Tanner must choose between skyrocketing popularity and the friends he is leaving behind. Darren Stein (Jawbreaker) returns with another comic send-up of high school clique culture, including memorable cameos by Megan Mullally and Natasha Lyonne. Directed by Darren Stein. USA. 2013. 92 min. English
CAMBRIDGE OPENING NIGHT
VENUE: BRATTLE THEATRE
TIME: 8 PM

J, a black lesbian stud with mad swagger and stone butch tendencies, and her best friend Seb, a cute white twink with a penchant for brightly colored nail polish, do everything together. When JJ meets a beautiful femme named Elle at the local pub, Seb warns her that the seductress is trouble, to no avail: JJ is determined to have her, whether she's seeing someone else or not. But it turns out that Elle has something to hide. Directed by Campbell X. UK. 2012. 80 min. English.
PURCHASE TICKETS
TIME: 10:00 PM

A night of gaysploitation films by writer/director Lola Rock'n'Rolla. NYC's answer to John Waters. Lola's films have played festivals worldwide to screaming, frothing, rabid fans. Witness the thrills of 50ft drag queens, Gay zombies, Tranny werewolves, Spandexellent badass babes and twisted tea drinking lesbians! Join in for the T&A…Q&A…after the show.
VENUE: BRATTLE THEATRE
TIME: 1:00 PM

A rich tapestry of bisexual experience from first love, to folks realizing their additional same sex attraction later in life and those struggling with the invisibility of their bi identity. A roller coaster of love, loss, feathered boas and comical cat allergies.
VENUE: MUSEUM OF FINE ARTS
TIME: 2:00 PM

THE RUGBY PLAYER is a feature-length documentary focusing on the unique bond between a mother and son and how it was ultimately strengthened by tragedy. The film explores the lives of Mark Bingham, one of the passengers of United Flight 93 on 9/11, and his mother, Alice Hoagland, a former United Airlines flight attendant. THE RUGBY PLAYER illuminates a personal story of love, loss and what it means to be a hero. Directed by Scott Gracheff. USA. 2013. 90 min. English.
VENUE: PARAMOUNT CENTER, BRIGHT FAMILY SCREENING ROOM
TIME: 2:00 PM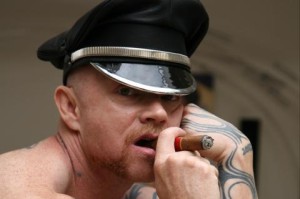 It's morning in Mexico. Buck is feeding his 7 dogs. Trailed by the pack, he picks up photos & reveals his past. Buck was born female yet always knew he was male. The film follows Buck as he creates a new genre in porn trying to change the belief that you need a penis to be a man. "Mr. Angel" packs a universal lesson of acceptance and is a portrait of an unlikely hero. Directed by Dan Hunt. USA. 2013. 69 min. English.
TRANS MEDIA PANEL DISCUSSION. Following the film, join the Boston LGBT Film Festival and filmmakers, activists, and academics as we discuss representations of the trans community in contemporary media.
PURCHASE TICKETS
VENUE: BRATTLE THEATRE
TIME: 3:00 PM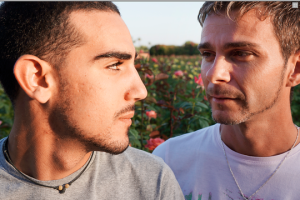 The film follows a number of Moroccan homosexual young men, in their exploration of their religious and sexual identity. These very different men share their personal and emotional experiences on camera.Directed by Chris Belloni. Netherlands. 2012.60 min. Dutch and Arabic with English subtitles.
VENUE: MUSEUM OF FINE ARTS
TIME: 4:15 PM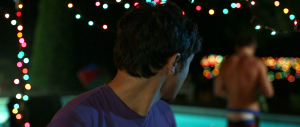 Once again the Boston LGBT Film Festival brings you the best in funny, sexy, sad, and outrageous shorts by, about, and for gay men and those that love them.Estimated running time: 90 min.
VENUE: BRATTLE THEATRE
TIME: 5:00 PM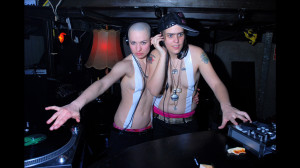 In 'And You Belong' delivers a visual and musical rocket ride through the queer music underground telling the story of two girl electro hip hop act Scream Club and their network of friends. Julia Ostertag created a fascinating document on a new queer self-esteem through original footage, archival footage, music videos and photographs. The scene that has been affected and inspired by Scream Club is evident in the supporting protagonists including Sunday Luv, Nuclear Family, BadKat, DJ Metzgerei, Heidi Mortenson, Nicky Click and Joey Casio. Directed by Julia Ostertag, Germany. 2012 86 min. English
NICKY CLICK WILL BE PRESENT AT THE SCREENING.
DOCUMENTARY CENTERPIECE
VENUE: MUSEUM OF FINE ARTS, BOSTON
TIME: 7:00 PM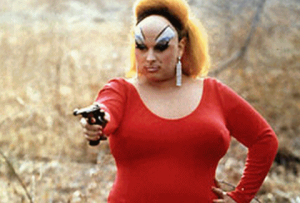 I AM DIVINE is the story of Divine, aka Harris Glenn Milstead, from his humble beginnings as an overweight, teased Baltimore youth to internationally recognized drag superstar through his collaboration with filmmaker John Waters. Spitting in the face of the status quos of body image, gender identity, sexuality, and preconceived notions of beauty, Divine was the ultimate outsider turned underground royalty. Directed by Jeffrey Schwarz. USA. 2013.90 min. English
NEW ENGLAND PREMIERE
VENUE: BRATTLE THEATRE
TIME: 7:30 PM
What needs to be done when your friend disappears in fear of the world's end? Marion, a sensationalistic TV-journalist, decides to look for her friend Lucia who disappears after a quarrel about the probability of a doomsday scenario. Marion is drawn into the research of a potential world's end and believes, Lucia has taken off with a suicidal cult. Directed by Maximilian Moll. Germany. 2012.85 min. German with English subtitles
VENUE: BRATTLE THEATRE
TIME: 10:00 PM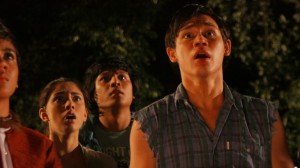 Remington is in love with Hannah but she finds him lazy and uncouth. Then he starts to change. Suddenly he is becoming neater, nicer, more sensitive. He discovers that his gradual transformation is tied to something he did long ago, to childhood transgressions and curses uttered in graveyards. Hannah falls for the new and improved Remington, but he starts falling for someone else. As the ghosts of Remington's past come to haunt him, so do the Zombadings. Undead, fabulous, they threaten to rock this sleepy town to death. Directed by Jade Castro. Philippines. 2011.96 min. Tagalog with English subtitles
VENUE: BRATTLE THEATRE
TIME: 1:OO PM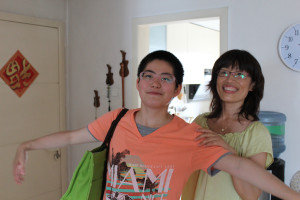 During recent years a fresh rainbow wind has been blowing over the Chinese mainland: a pioneer generation of Chinese parents has been stepping up and speaking out on their love for their gay kids. This documentary features 6 mothers from all over China, who talk openly and freely about their experiences with their gay and lesbian children. With their love, they are giving a whole new definition to Chinese-style family bonds. Directed by Fan Popo. China. 2012. 80 min. Mandarin with English subtitles.
NORTH AMERICAN PREMIERE.
VENUE: MUSEUM OF FINE ARTS, BOSTON
TIME: 3:00 PM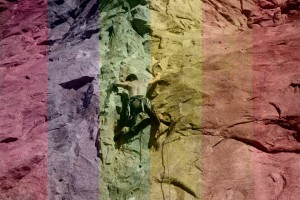 The 2012 Homo Climbtastic convention, the largest group of gay rock climbers in the world, allowed a film crew to document their event. This is the intersection of climbing and queer culture. An interesting accepting, and fun group of amazing climbers and people. We discover why the convention has grown from six people, six years ago, to over a hundred this year. What is the draw of a gay rock climbing convention and why was it started? Directed by Brian Spiegel. USA. 2012.60 min. English
VENUE: BRATTLE THEATRE
TIME: 3:OO PM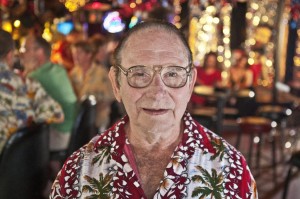 There are an estimated 2.4 million lesbian, gay and bisexual Americans over the age of 55. LGBTQ seniors are 5 times less likely to access social services than their heterosexual counterparts, half as likely to have health insurance coverage, and 10 times less likely to have a caretaker if they fall ill. In response to inequities in care, LGBTQ seniors turned to each other for a solution. Some organized to build retirement facilities; others worked within their cities to create a support network. Set against the backdrop of three unique retirement communities, "Before You Know It" traces a year in the lives and a lifetime of experiences of several gay seniors. Directed by PJ Raval. USA. 2012. 110 min. English
VENUE: INSTITUTE OF CONTEMPORARY ART
TIME: 3:00 pm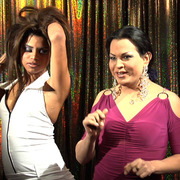 WILDNESS is a portrait of the Silver Platter, a historic bar in the MacArthur Park area that has been a thriving part of the Latin/LGBT immigrant communities since 1963. Chronicling what happens to the bar when art student, Chicago transplant and director Wu Tsang falls in love with the bar and sets up a weekly dance/performance art party, it raises the questions of how popular is too popular? What happens when the safe spaces in our community start to go mainstream? Directed by Wu Tsang. USA. 2011. 73 min. Spanish and English with Spanish and English subtitles.
VENUE: MUSEUM OF FINE ARTS, BOSTON
TIME: 5:00 PM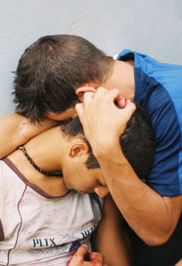 Two Cuban boys on the edge of marginality fight to lead a life together. But it's hard for both: one has to work as a shark beating father-in-law debtors. The other prostitutes himself in the streets to fulfill his family's duties…In an island where baseball was the king, soccer seems to be the only way to escape… Directed by Antonio Hens. Cuba. 2012.94 min. Spanish with English subtitles.
SNEAK PREVIEW SCREENING.
VENUE: BRATTLE THEATRE
TIME: 5:OO PM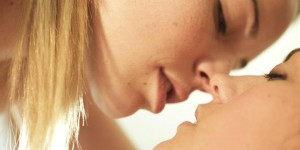 Aspiring film writer Ryan Stark, is having a hard time deciding what University to go to and is fearful to leave the comforts and predictability of high school and her life thus far. The film explores three realities of this young lesbian's life and shows how a decision like your school selection can change your entire future. Each life path evokes intense emotions as Ryan is torn between her love for career, family and marriage. Directed by Heather Tobin. Canada. 2012. 114 min. English
VENUE: INSTITUTE OF CONTEMPORARY ART
TIME: 6:30 pm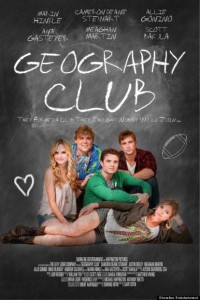 GEOGRAPHY CLUB is a smart, fast, and funny account of contemporary teenagers as they discover their own sexual identities, dreams, and values. 16-year old Russell is still going on dates with girls while having a secret relationship with football quarterback Kevin, who will do anything to prevent his football teammates from finding out. Min and Terese tell everyone that they're just really good friends. And then there's Ike who can't figure out who he is or who he wants to be. Finding the truth too hard to hide, they all decide to form the Geography Club, thinking nobody else in their right mind would ever want to join. However, their secrets may soon be discovered and they could have to face the choice of revealing who they really are. Directed by Gary Entin. USA. 2013. 83 min. English.
THE SCREENING OF GEOGRAPHY CLUB WILL BE PRECEEDED BY THE AWARD CEREMONY WHERE DUSTIN LANCE BLACK WILL RECEIVE THE BOSTON LGBT FILM FESTIVAL DIRECTORS AWARD FOR HIS CONTRIBUTION TO LGBT CINEMA.
VENUE: MUSEUM OF FINE ARTS
TIME: 7:00 PM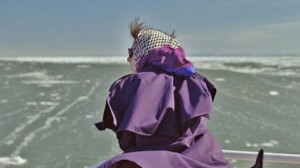 An epic romance about an untenable love affair, Xavier Dolan's third feature is his most stylish and mature work to date. The film centres on the tortured, on-again, off-again relationship between Laurence (Melvil Poupaud), a writer and teacher, and his girlfriend Fred (Suzanne Clément), a line producer on film productions. During a conversation, Laurence breaks down in tears and confesses that he believes he's a woman trapped in a man's body. Initially shocked, Fred soon decides to carry on as if nothing has happened. But as family pressures and her own doubts begin to mount, the couple drifts apart. Directed by Xavier Dolan. Canada/France. 2012. 168 min. French with English subtitles
VENUE: BRATTLE THEATRE
TIME: 7:OO PM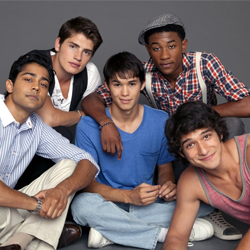 After the death of his popular brother Chaz (Harry Shum, Jr., "Glee"), Nick (Booboo Stewart, TWILIGHT) struggles to carry on. Nick's parents (B.D. Wong and Joan Chen) have their own problems coping with the loss, but Chaz's best friend Randy (Gregg Sulkin, "Wizards of Waverly Place") takes Nick under his wing. As Chaz's family comes to understand his secret life, they will be forced to reconcile the boy they thought they knew with the man he really was. Directed by Quentin Lee. USA. 2012. 93 min. English
VENUE: BRATTLE THEATRE
TIME: 9:OO PM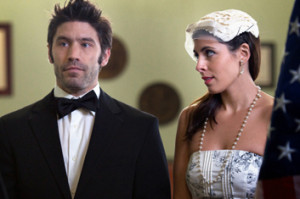 Jack is a surrogate father to his deceased brother's daughter Tara. He picks her up from school, helps with homework, and is there for the occasional Emergency Room visit. But then Jack is informed his work visa will not be renewed. Desperate to stay he marries his lesbian friend Ali. The ruse does not last as they feel pressure from Immigration, as well as Jack's growing relationship with Mano, a very sexy Spaniard. Directed by Glenn Gaylord. USA. 2012. 94 min. English.
WRITER AND STAR DAVID W. ROSS WILL BE IN ATTENDANCE.
VENUE: BRATTLE THEATRE
TIME: 8:15 PM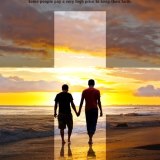 Seventh-Gay Adventists offers a revealing look at the inner spiritual world of three LGBT church members struggling to reconcile their faith and sexuality and explores what it means to belong when you find yourself on the margins. Directed by Daneen Akers and Stephen Eyer. USA. 2012. 100 min. English.
VENUE: FENWAY COMMUNITY HEALTH CENTER THEATRE
TIME: 6:30 PM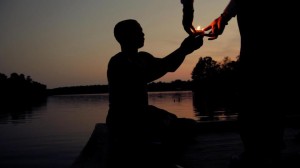 YOUNG LEADERS SCREENING
Beneath layers of history, poverty and now soaring HIV infections, four Americans redefine traditional Southern values to create their own solutions to survive. 'deepsouth' is a docu-narrative about the new American South, and the people who inhabit its most quiet corners. Directed by Lisa Biagiotti. USA. 2012. 72 min. English.
VENUE: COOLIDGE CORNER THEATRE
TIME: 7:00 PM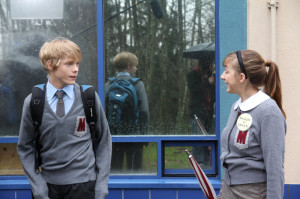 This year we are bringing you the best LGBT short films from the YoungCuts Film Festival. The YoungCuts Film Festival is an event showcasing the best independent films by undiscovered talents. The Festival features short films produced by emerging filmmakers and serves as a launch pad for filmmaker careers, providing exposure and recognition for some of the most exciting new talent from around the globe - student film makers and non- student film makers alike. Estimated running time: 90 min.
PURCHASE TICKETS
VENUE: BRATTLE THEATRE
TIME: 8:15 PM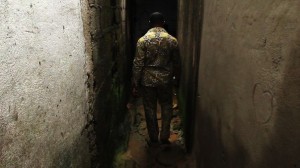 Like everywhere else in the world, gays and lesbians in Cameroon seek refuge in the city. In this country, homosexual relations are subject to punishment of up to five years in prison, and it is almost impossible to come out to your own family. The filmmakers' unobtrusive proximity to their protagonists has yielded conversations in which their interlocutors discuss their longing for a love life they are forbidden to have. Directed by Shaun Kadlec and Deb Tullmann. USA. 2013. 82 min. French and English with English subtitles.
NEW ENGLAND PREMIERE
VENUE: BRATTLE THEATRE
TIME: 7:00 PM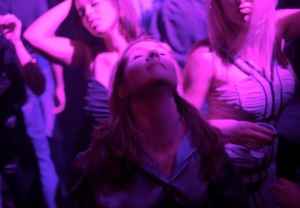 A collection of deliciously sensual shorts about women going for what they want both in their rich fantasy life and below the belt! Bring a date and fight for the darkened back row seats. Meow!
VENUE: MUSEUM OF FINE ARTS
TIME: 7:00 PM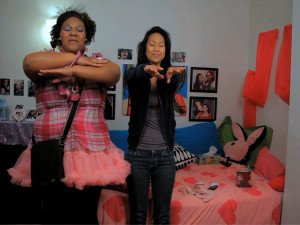 From queer family values, to a mother coming out to her grown children, to magical musical film mash-ups with novice fairy godmothers, these joyous films rip the veil off societal expectations, elope with your heart, and solemnly vow undying delight!
For 40 years, legendary drummer Carolyn Brandy has infused her percussion with DRUM LOVE JOY. Queer Asian women and their children see their FAMILY BLESSINGS shine through everyday devotion. A queer Mexicana couple journey through online dating and across borders to find their CORAZON de MELON. After a life-changing accident, a Black lesbian model finds her true LOVE ABLITY where she least expects it. During a zombie apocalypse, a genderqueer Asian survives A NIGHT IN THE WOODS with some help. With her new fairy godmother, a woman gets ONE WISH packed with much more than she asked. A queer Asian efficiency expert focuses on CHICKS AND LOVE to get betrothed by her next birthday. All films created through Queer Women of Color Media Arts Project (QWOCMAP).
VENUE: COOLIDGE CORNER THEATRE
TIME: 7:00 PM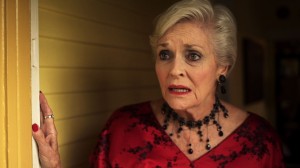 Estimated running time: 90 min. Join us for a program of shorts exploring the older LGBT experience.
PURCHASE TICKETS
VENUE: EMERSON COLLEGE, BRIGHT FAMILY SCREENING ROOM
TIME: 7:30 PM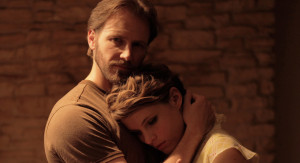 Two men. A small town. A love that isn't quite out of reach. Directed by Yen Tan. USA. 2013. 80 min. English
NEW ENGLAND PREMIERE
VENUE: BRATTLE THEATRE
TIME: 9:00 PM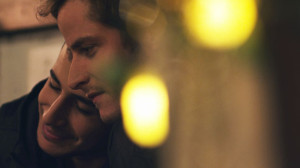 A drama centered on the love affair between two men on opposite sites of the Mid-East conflict: Palestinian student Nimer and Roy, an Israeli lawyer. Directed by Michael Mayer. Israel. 2012. 96 min. Hebrew and Arabic with English Subtitles
VENUE: COOLIDGE CORNER THEATRE
TIME: 7:00 PM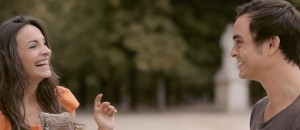 Estimated running time: 90n min. Presenting the best in LGBT short films from around the globe.
PURCHASE TICKETS
VENUE: BRATTLE THEATRE
TIME: 7:00 PM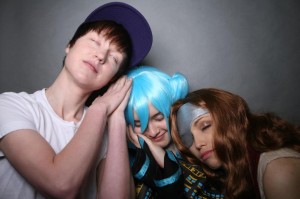 MY OTHER ME is a documentary that chronicles a year in the life of three different cosplayers: a veteran cosplayer whom launched a career from cosplay, a young fourteen year old first timer, and a trans person whom found himself through cosplay. Directed by Josh Laner. Canada. 2012. 90 min. English
US PREMIERE
VENUE: MUSEUM OF FINE ARTS
TIME: 8:00 PM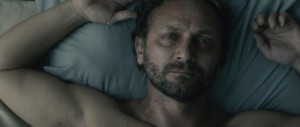 Małgośka Szumowska's visually powerful film, charged with striking imagery from Christ's Passion, dares to broach the still taboo topic of homosexuality in the priesthood. Adam is a Catholic priest who discovered his calling as a servant of God at the relatively late age of 21. Confronted with his 'forbidden' desires, her protagonist experiences both moments of bliss and utter despair. A film about confused emotions, repression and loneliness – and the possibility of perhaps finding oneself after all. Directed by Małgorzata Szumowska. Poland. 2012. 102 min. Polish with English subtitles.
VENUE: BRATTLE THEATRE
TIME: 9:00 PM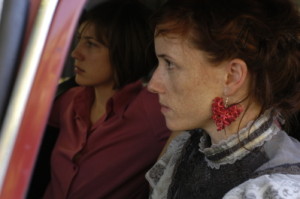 Roberta is a young single mother living in Santiago, Chile. She has two strong women in her life - her artist girlfriend Javiera and her disapproving mother Ana. When the three women take a day trip on a sailboat, the excursion turns turbulent and emotions and actions become as unpredictable as the sea. Told with humor and artistic flair, A MAP FOR A TALK explores the struggle to understand and accept those we love. Directed by Constanza Fernandez. Chile. 2011. 81 min. Spanish with English subtitles.
VENUE: MUSEUM OF FINE ARTS
TIME: 7:00 PM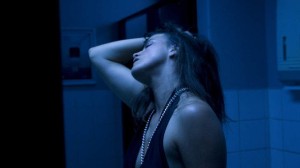 A Gen Y love story presented as a fetish sex drama, submerge explores the need of Gen Y for constant stimulation and instant gratification underpinned by a sense of entitlement. It pushes young adults to believe they can have it all, despite a plethora of competing demands from social media, family, and peers. Directed by Sophie O'Connor. Australia.  2012. 90 min. English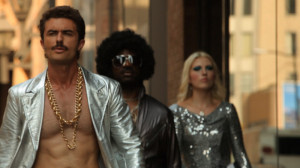 In THE SECRET DISCO REVOLUTION, director, satirist and comic provocateur Jamie Kastner offers a humorous and insightful investigation into the much-maligned genre, taking up the claim by academic revisionists that disco was in fact a misunderstood culture of protest and a movement of mass liberation for some of American society's most marginalized citizens: women, African-Americans, and gay men. Could disco enthusiasts actually have been unwitting foot soldiers in a glittering social revolution? Directed by Jamie Kastner. Canada. 2012. 84 min. English.
VENUE: BRATTLE THEATRE
TIME: 9:00 PM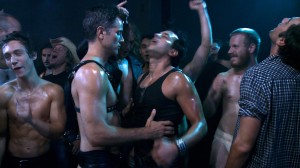 A film about a film within a film. In order to avoid an X rating, 40 minutes of gay S&M footage was rumored to be cut and destroyed from the 1980 film, "Cruising." Inspired by the mythology of this controversial film, filmmakers James Franco and Travis Mathews collaborate to imagine their own lost footage. Directed by Travis Matthews & James Franco. USA. 2013. 60 min. English NEW ENGLAND PREMIERE

IN THEIR ROOM: LONDON. Directed by Travis Matthews. USA. 2013. 32 min. English
Following up on his IN THEIR ROOM: BERLIN (BLGBT FF 2012) Travis Matthews returns to the Boston LGBT Film Festival with the third installment of his intimate In Their Room project – a series of portraits of men in their personal spaces – is shot in London. Focused on the ups and downs of dating in an age of GPS hook-up apps, the film's subjects talk frankly about their sex lives, romance and relationships as they wash, trim and dress up in preparation for a date.
DIRECTOR WILL BE PRESENT FOR SCREENING.
VENUE: BRATTLE THEATRE
TIME: 1:30 PM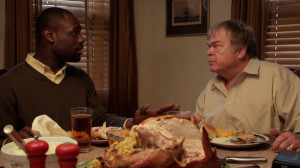 Join us for a series of shorts contrasting city and country life for LGBT communities. Are they really that different? Estimated running time: 90 min.
VENUE: MUSEUM OF FINE ARTS
TIME: 2:00 PM
Grace and Grace made a life together for 37 years in their hometown of Gloucester, Massachusetts. The Love Part of This explores their meeting, their ensuing love and their struggles being a couple. The Graces share their stories, both separately and together. We also hear from an ex-husband, their two children, the town pastor and a family friend. THE LOVE PART OF THIS is a heartbreaking, funny and extremely moving document of life and love in our times. Directed by Lya Guerra. Norway, USA. 2012. 83 min. English.
VENUE: MUSEUM OF FINE ARTS
TIME: 4:00 PM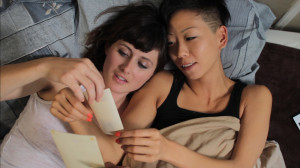 Another year and another round of the best lesbian shorts out there. You'll laugh, you'll cry, and you might sneeze. Estimated running time: 90 min.
VENUE: BRATTLE THEATRE
TIME: 4:00 PM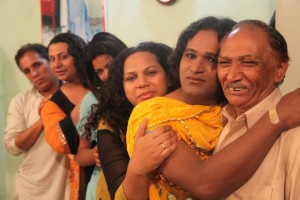 The film shows the secret, yet open lives of a group of Pakistani sexual minorities, raising questions about trans-gender activism, religion, underground gay life, social acceptance and collective familial customs of trans-genders in urban Pakistan. Directed by Saad Khan and Saadat Munir. Denmark/Pakistan. 2013. 67 min. Urdu with English subtitles.
VENUE: BRATTLE THEATRE
TIME: 6:00 PM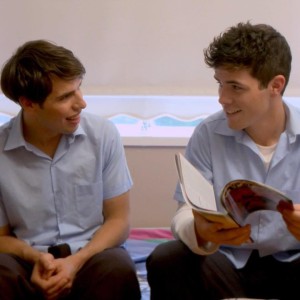 17 year old Mike has always been kind of a outcast, never quite on time, never knowing quite the right thing to say. He's doing his best just to survive high school. But all that changes when a new kid arrives in his class, William. And when the two of them are immediately thrust together to complete an English class assignment, Mike sees his chance to become closer to the quiet, enigmatic Will. As the two spend more time together under the auspices of making a 'monster movie' version of Romeo & Juliet, they begin to realise that their feelings towards one another may be more powerful than they'd anticipated. Directed by Lee Galea. Australia. 2012. 85 min. English
NORTH AMERICAN PREMIERE
VENUE: MUSEUM OF FINE ARTS
TIME: 6:00 PM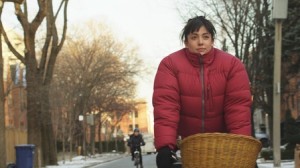 Behind the facade of a beautiful urban home, a combination of complacency and bad investments has left power couple Ben and Gail disconnected, resentful and just about broke. When the cash-strapped yuppies fire their teen-aged daughter's lesbian Mexican nanny, Margarita, they set off a chain of events that lead to her deportation. Directed by Dominique Cardona & Laurie Colbert. Canada. 2012. 90 min. English
VENUE: REVERE THEATRE
TIME: 7:00 PM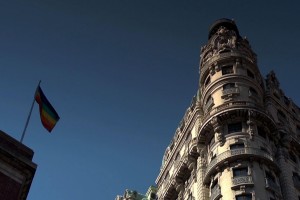 A new documentary takes viewers back to sexually-charged NYC 1968, when the notorious Continental Baths opened its doors. The Continental brought high and low culture to its cabaret stage weekly, becoming instrumental in the careers of icons like Bette Midler, Barry Manilow, LaBelle and  a keystone in the sexual revolution that contributed to a level of mainstream gay acceptance. Directed by Malcolm Ingram. Canada/USA. 2012. 92 min. English Documentary Centerpiece
VENUE: BRATTLE THEATRE
TIME: 8:00 PM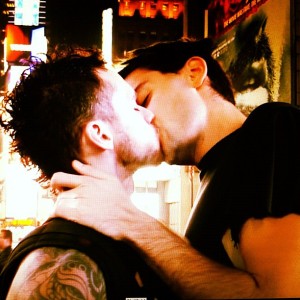 Doc, a soon to be college grad, has fallen for a Go-Go dancer in New York City's nightlife scene. Doc devises a plan to meet Go by pretending he wants him to be the star subject of a documentary. After some convincing, Go agrees to be part of the film, making Doc's imaginary documentary suddenly a reality. Directed by Cory Krueckeberg. USA. 2013. 100 min. English
VENUE: BRATTLE THEATRE
TIME: 10:00 PM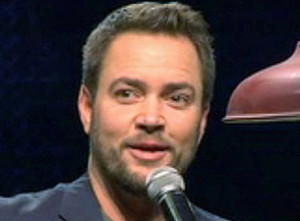 Ian Harvie's debut stand-up comedy concert film, Superhero, is the culmination of his very personal journey of having been born a girl and later becoming a self-made man. Ian is 'quite possibly the most unique comic in the country' says Frontiers Magazine and yet his jokes strike the core of all shared human experiences. Directed by Liam Sullivan. USA. 2012. 70 min. English
VENUE: INSTITUTE OF CONTEMPORARY ART
TIME: 1:00 pm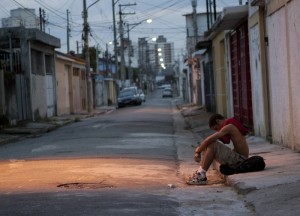 Three amazing films that deal with living with HIV/AIDS. Total running time: 88 minutes
KEEP THE PROMISE: THE GLOBAL FIGHT AGAINST AIDS. Directed by Marc Smolowitz and Jorg Fockele. USA. 2013. 44 min. English. THE PACKAGE. Directed by Rafael Aidar. Brazil. 2012. 18 min. Portuguese with English subtitles. STIGMA. Directed by Phill Schwartz. USA. 2012. 26 min. English
VENUE: MUSEUM OF FINE ARTS
TIME: 2:30 PM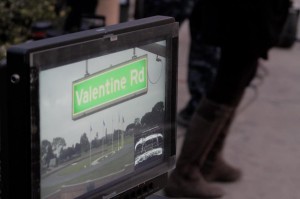 On February 12, 2008, in Oxnard, California, eighth-grade student Brandon McInerney shot his classmate Larry King twice in the back of the head during first period. When Larry died two days later, his murder shocked the nation. Was this a hate crime, one perpetrated by a budding neo-Nazi whose masculinity was threatened by an effeminate gay kid who may have had a crush on him? Or was there even more to it? Looking beyond all the copious news coverage of this tragic event, Valentine Road tells the story of two victims: the deceased and the murderer. Directed by Marta Cunningham. USA. 2012. 88 min. English
VENUE: BRATTLE THEATRE
TIME: 2:00 PM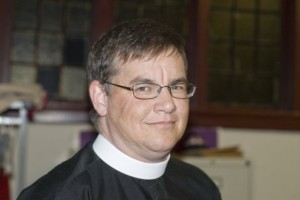 When the Rev. Christopher Fike was ordained in the Episcopal Church in 1999, he was a straight, married mother of two adorable children. By 2004 he had completed his transition and now identifies as a man. Too Cold Out There Without You is a post-transition story that looks beyond the act of transitioning and instead focuses on the transformation that takes place in Chris's relationships with those closest to him. Directed by Amy Gattie. USA. 2012. 80 min. English
VENUE: INSTITUTE OF CONTEMPORARY ART
TIME: 3:00 pm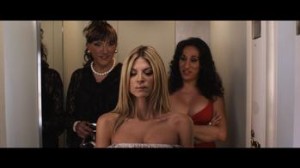 Eight characters (four men and four women), are destined to cross paths on New Year's Eve in Rome.  With alcohol and a romantic atmosphere playing their part, assisted by a sudden black out during the toast, the eight friends will find themselves caught up in unexpected confessions, revealed secrets and impulsive decisions that will reignite overwhelming (as much as unlikely) passions. Directed by Mariano Lamberti. Italy. 2012. 83 min. Italian with English subtitles
VENUE: MUSEUM OF FINE ARTS
TIME: 4:30 PM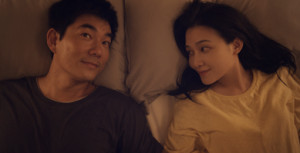 Straitlaced optometrist Weichung is finding the typical married life difficult, as his wife, Feng, unfulfilled by her white-walled office job and spurred on by her mother, pushes him for a second child. Then he bumps into an old friend from his gay past, setting off an unexpected array of dormant emotions. Meanwhile, his sister Mandy flees her sad sack fiancé San-San, coping via comfort food and the fantastical appearance of a soap opera star on her couch. Directed by Arvin Chen. Taiwan. 2013. 104 min. Mandarin with English subtitles.
VENUE: BRATTLE THEATRE
TIME: 4:00 PM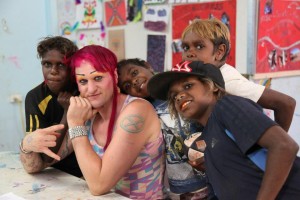 Program includes: QUEEN OF THE DESERT. Directed by Alex Kelly. Australia.  2012. 27 min. English.  LOVING THE BONY LADY. Directed by Scott Elliott. USA. 2012. 7 min. English. LA IDENTIDAD DE JUSTICIA. Directed by Lucas Waldron. USA/Bolivia. 2012. 14 min. Spanish with English subtitles.BODY DIALECTIC.Directed by Matt Fillmore. USA. 2013. 13 min.English. TRACED IN LIGHT. Directed by Daniel Martins. Brazil. 2012. 9 min. Portuguese with English subtitles.Voices of Witness: Out of the Box. Directed by Louise Brooks. USA. 2012. English.
VENUE: MUSEUM OF FINE ARTS
TIME: 6:30 PM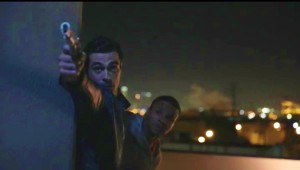 CLOSING NIGHT FILM
Danny Lohman is an actor who takes his work a little too seriously. Pip Armstrong is Danny's ex with a trust fund and a knack of finding trouble. Together they enlist the help of a jaded P.I., Jimmy Peppicelli, to break up a crime spree targeting Hollywood's Gay Mafia. It's definitely a queer way to solve a crime. Directed by Doug Spearman. USA. 2013. 106 min. English