Sports Shorts: Climbing With Pride
SUNDAY, MAY 5TH, 3:00 PM
Total running time: 97 minutes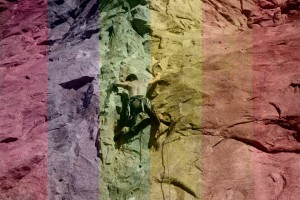 CLIMBING WITH PRIDE. Directed by Brian Spiegel. USA. 2012.60 min. English
The 2012 Homo Climbtastic convention, the largest group of gay rock climbers in the world, allowed a film crew to document their event. This is the intersection of climbing and queer culture. An interesting accepting, and fun group of amazing climbers and people. We discover why the convention has grown from six people, six years ago, to over a hundred this year. What is the draw of a gay rock climbing convention and why was it started? Interviewees include; Alex Rowland, the founder of the group, Chris Powell, the second member of the group, pro rock climbers, Mike Abell and Madeleine Sorkin, and many other crazy good climbers. The film also includes an interview from Coy Flowers, the president of fairness West Virgina, and locals to the West Virginia town of Fayetteville that hosts the convention every year.
BEYOND THE TEAM. Directed by Tim Kulikowski.  USA. 2012. 15 min. English
Discouraged as teenagers by the macho world of sports, a group of transplanted gay men in San Francisco discovers much more than a soccer team: extended family, political refuge, romance and surprising revelations about themselves.
The film unfolds around Jose, a gay asylum refugee from Venezuela; Topher, a guy from a middle class suburb in the Bay Area who was bullied and left school for awhile; Jay, a middle-aged Japanese-American man from Honolulu who finds love amongst his jock buds; Brian, a sensitive, confident guy from small town Ohio; and Chris, a once-nervous kid from suburban New Jersey who ultimately finds 'a normal life in San Francisco.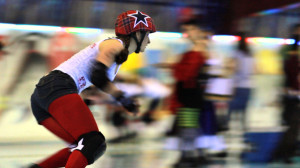 DERBY GIRLS. Directed by Jennifer M. Crandell. USA. 2012. 9 min. English
Don't judge a book by its cover: just because these girls play the rough and tumble sport of roller derby, don't pass them off as one-size-fits-all kinda dolls. This short film takes the viewer through a brief crash course on roller derby, it's culture, and how it has affected the lives of three women.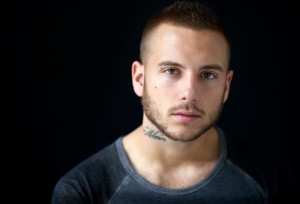 RISE ABOVE. Directed by Anders Berggren. Sweden. 2012. 14 min. Swedish with English subtitles.
Anton Hysén became known all over the world when he came out as a homosexual in 2011. He was then the only open male homosexual professional soccer player in the world, and he has since then been in several tv interviews and talkshows.
In the film RISE ABOVE he gets more and more involved in show business, he competes in "Dancing with the stars", wins a prestigous price at the QX-festival, and he meets people with the same values and interests.
But all this takes a lot of his time and he struggles to be a part of the soccer team and to train for the coming matches - which has been his whole life so far - and at the same time be a part of the new world and spend time with his new friends. Sooner or later he has to make a choice. But is the soccer world, with its narrow minded view of homosexuality; where jokes about queers constantly is heard in the changing rooms, really where he wants to belong?
RISE ABOVE is a film about a young man who struggles between openly being the man he is, and at the same time tries to hold on to his old life and his old friends.
PURCHASE TICKETS