Friday, May 3rd
MEN'S OPENING NIGHT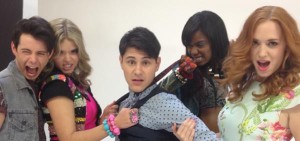 VENUE: MUSEUM OF FINE ARTS
TIME: 7:30 PM
The bitter fight for supremacy between a school's most popular girls takes an unexpected turn when Tanner (Michael J. Willett) becomes its first openly gay student. As they race to bag the big trend in fashion accessories, the Gay Best Friend, Tanner must choose between skyrocketing popularity and the friends he is leaving behind. Darren Stein (Jawbreaker) returns with another comic send-up of high school clique culture, including memorable cameos by Megan Mullally and Natasha Lyonne.
Directed by Darren Stein. USA. 2013. 92 min. English
PURCHASE TICKETS
CAMBRIDGE OPENING NIGHT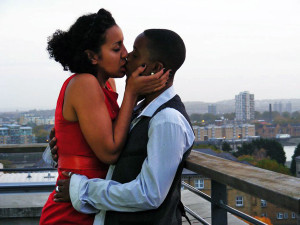 VENUE: BRATTLE THEATRE
TIME: 8:00 PM
J, a black lesbian stud with mad swagger and stone butch tendencies, and her best friend Seb, a cute white twink with a penchant for brightly colored nail polish, do everything together. When JJ meets a beautiful femme named Elle at the local pub, Seb warns her that the seductress is trouble, to no avail: JJ is determined to have her, whether she's seeing someone else or not. But it turns out that Elle has something to hide. Directed by Campbell X. UK. 2012. 80 min. English.
 PURCHASE TICKETS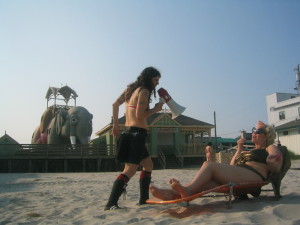 VENUE: BRATTLE THEATRE
TIME: 10:00 PM
A night of gaysploitation films by writer/director Lola Rock'n'Rolla. NYC's answer to John Waters. Lola's films have played festivals worldwide to screaming, frothing, rabid fans. Witness the thrills of 50ft drag queens, Gay zombies, Tranny werewolves, Spandexellent badass babes and twisted tea drinking lesbians! Join in for the T&A…Q&A…after the show.
PURCHASE TICKETS