Men's Shorts
SATURDAY, MAY 4TH, 4:15 PM
Total Running time: 109 min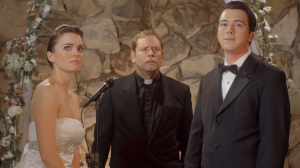 PLAYING IT STRAIGHT, Directed by Michael Kenney. USA. 2013. 22 min. English
Patrick, the man with everything, wakes up to the aftermath of a drunken bachelor's night out before his wedding. Faced with the ultimate dilemma, it is up to Patrick to remove all obstacles to achieve his ultimate goal: acceptance.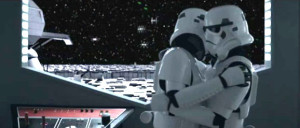 LOVE WARS. Directed by Vincent Bonet. Spain. 2012. 4 min. Spanish with English subtitles
Two stormtroopers who live a peculiar love story in the Death Star. By means of the Star
Wars universe, Love Wars is a criticism (with a humorous tone) of current social topics,
such as the 2011 Spanish Revolution or homosexuality.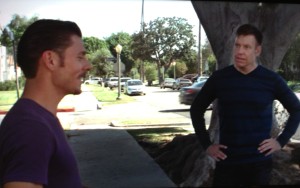 PDA. Directed by Patrick Hancock. USA.  2012. 8 min. English
'PDA' centers around an urban gay couple who are comically disputing their very different views on holding hands in public, leading to a much bigger exploration of their relationship and more. It was shot on the RED camera on the busy streets of West LA in September, 2012. Written and directed by Patrick Hancock, 'PDA' also features a quirky original theme song by 1980′s pop icon Debbie Gibson, composed specifically for the film.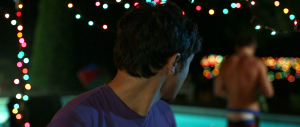 GROTTO. Directed by Dave Scala. USA. 2013. 7 min. English
Marco is a small town 20-year-old going to college in bustling Manhattan. When he returns to his rural home for the summer, Marco reunites with his best friends at a midnight pool party with intentions to tell them some hefty news. But as he tries to hold his ground, an unexpected guest to the party, coupled with an approaching storm, compromise everything Marco anticipated the night to be.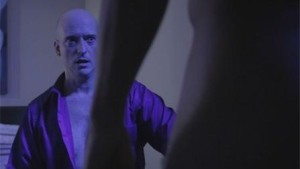 DIRTY TALK. Directed by Jason Sumner. USA. 2012. 12 min. English
In this short comedy, Nathan (Jeff Sumner), a recently-single but conservative English teacher, tells his best friend Zach (Jason Boegh) about a one-night stand with a hot Latin man (Claude Knowlton) who pushes his limits in the bedroom. Based on actual events, Nathan struggles through the encounter when the man blurts out a clever name he has for a certain part of his anatomy.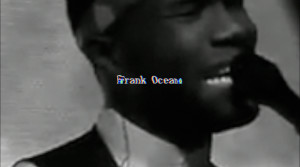 OPEN LETTER. Directed by Theo Schear. USA. 2012. 6 min. English
The Internet reacts to musician Frank Ocean's open letter.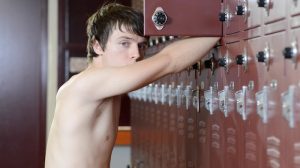 LIVE TO TELL. Directed by Jansen Franklin. USA. 2012 22 min. English
LIVE TO TELL is the story of Dylan, a gay teenager who slowly begins to reveal his sexuality. Struggling with school and home life, Dylan finds solace in his daily video blog. A journey about overcoming adversity, LIVE TO TELL is a hard-hitting look at what it can be like for gay teenagers.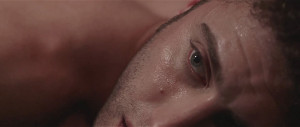 CHASER. Directed by Sal Bardo. USA. 2012. 15 min. English
Alienated from his conservative Jewish family and culture, a promising, young, gay schoolteacher seeks solace in the barebacking community.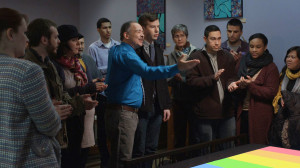 SPOONERS. Directed by Bryan Horch. USA. 2012. 13 min. English
Corey and Nelson are finally ready to upgrade their old lumpy futon to a grown-up bed. The problem is, Nelson is too uptight to shop for a bed with his husband. When Nelson goes into a bed store alone, he's confronted by a "user-friendly" Smart Bed™ that drills him with personal and presumptive questions based on the gender of his sleeping partner.
Much to his chagrin, Nelson becomes an unwitting spectacle for the gawking suburban customers. Will the promise of a fifty percent discount for being the first "out and proud" customer, and his sudden celebrity status motivate Nelson to achieve his mission- or will he run home defeated and cry into his threadbare futon?
PURCHASE TICKETS