BORN THIS WAY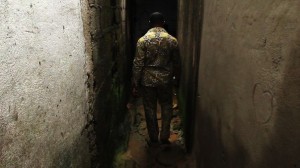 BORN THIS WAY. Directed by Shaun Kadlec and Deb Tullmann. USA. 2013. 82 min. French and English with English subtitles.
Like everywhere else in the world, gays and lesbians in Cameroon seek refuge in the city. The two young gay men in this film are crazy about Rihanna and Lady Gaga, who has been a gay icon since her hit song 'Born this way'. But the tolerance Lady Gaga sings about is just a dream for them. In their country, homosexual relations are subject to punishment of up to five years in prison, and it is almost impossible to come out to your own family. This film describes both the impossible and the possible. The filmmakers' unobtrusive proximity to their protagonists has yielded conversations in which their interlocutors discuss their longing for a love life they are forbidden to have. Alice Nkom is a lawyer and human rights activist fighting to protect the rights of gays and lesbians. Thanks to her, there is quiet hope and small niches can be discerned where there is something akin to a life not based upon self-denial. After Call me Kuchu, which documented the situation for homosexuals in Uganda and won a Teddy Award in 2012, Born This Way makes it clear that the worldwide struggle for tolerance and equality still has a long way to go. NEW ENGLAND PREMIERE
SCREENING WITH: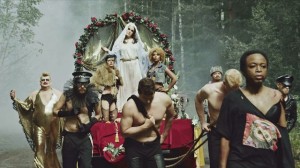 I'VE ONLY JUST BEGUN. Directed by Elias Koskimies. Finland. 2012. 7 min. English
March 2012. Law that banned 'homosexual propaganda' was signed in St. Petersburg, Russia. August 2012. Venuz Vulgar started his long journey to St. Petersburg to save his friends. I'VE ONLY JUST BEGUN is raging, beautiful, violent and poetic statement about LGBT-discrimination.
Tuesday, May 7th, 8:15 PM
Website
PURCHASE TICKETS