I AM DIVINE After-Party With Mink Stole and Emceed by Mehran!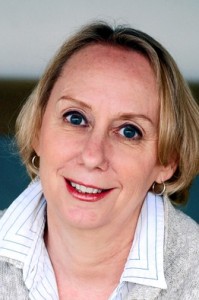 Join us after the screening of I AM DIVINE at the Museum of Fine Arts for snacks and cocktails with Mink Stole!
Snacks will be served, cash bar (The infamous Brother Cleve will be mixing up special Divine inspire cocktails!)
Nancy Paine Stoll, better known by the stage name Mink Stole, is an American actress from Baltimore, Maryland. She began her career working for director John Waters, and has appeared in all of his feature films to date (a distinction shared only with Mary Vivian Pearce). Because of her work with Waters, she is considered one of the Dreamlanders, Waters' ensemble of regular cast and crew members.
Mink received a Lifetime Achievement Award at the 2010 Boston Underground Film Festival in Cambridge following the East Coast Premiere of Stuck! on March 27, 2010.
On 2011 Mink successfully completed a Kickstarter fundraising project to finance her first CD, tentatively titled Do Re MiNK
About the emcee: Mehran Khaghani is a standup comedian, comedic director, and comedy event producer based in the Boston Metro area, of Iranian descent. In 2010, a reader survey in the Boston Phoenix named him Boston's best comedian of the year. He recently headlined and hosted a sold-out show in San Francisco called "No Gays In Iran"
About the DJ: DJ Brother Cleve is known as one of the pioneers of the international lounge scene. As keyboardist for SubPop/Bungalow recording artists Combustible Edison, Cleve got to meet and work with many of the greats of the old guard, including Juan Garcia Esquivel, Piero Umiliani ("Mah- Na Mah-Na"), and Peter Thomas.
As A DJ, he has worked alongside many of his contemporaries (Pizzicato Five, Fantastic Plastic Machine, Nicola Conte, Bebel Gilberto, Ursula 1000, Gentle People, Karminsky Experience among them) around the globe (New York, London, Moscow, Rome, Mexico City, San Francisco); he's also scored music for clients such as HBO/Cinemax, Discovery Channel, Universal Studios, Cartoon Network, and Hormel Foods. You can hear him on the current releases "EZ Lounge" (compilation; Media Records, IT), Ursula 1000′s "Kinda Kinky" (Eighteenth St. Lounge, USA) and The Transistors "Atelier" (Right Tempo, IT).
The party will take place at FIRST PRINTER in Harvard Square. 15 Dunster Street, Cambridge.

Tickets are required for this event and will not be sold at the door.
PURCHASE TICKETS