HIV/AIDS Shorts Program
SUNDAY, MAY 12th, 1:00 PM
Total running time: 79 min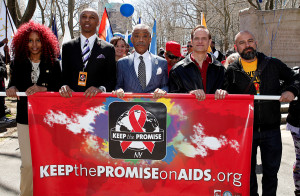 KEEP THE PROMISE: THE GLOBAL FIGHT AGAINST AIDS. Directed by Marc Smolowitz and Jorg Fockele. USA. 2013. 44 min. English
Narrated by Margaret Cho, KEEP THE PROMISE: THE GLOBAL FIGHT AGAINST AIDS profiles advocates from around the world who attended the 'Keep The Promise Rally & March,' that unfolded in Washington, DC during July 2012 as part of AIDS Healthcare Foundation's lively presence at the 19th International AIDS Conference. A dynamic stage show, rally, and march punctuate powerful personal stories of people from all walks of life who have been impacted and affected by HIV/AIDS and have decided to continue the global fight to end the AIDS Crisis.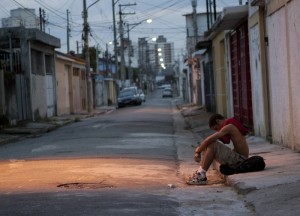 THE PACKAGE. Directed by Rafael Aidar. Brazil. 2012. 18 min. Portuguese with English subtitles
At a new school Leandro meets the lively Jefferson. They form an instant attachment and soon realise that theirs is no ordinary friendship. But Jefferson has to tell Leandro something and he is clearly struggling to get it out. Leandro enquires further, hoping it's some kind of a joke. Except Jeff doesn't look like he's joking. If they want to be together there's one irreversible thing Leandro must deal with: Jeff is HIV positive.
STIGMA. Directed by Phill Schwartz. USA. 2012. 26 min. English
Peter's view of the world changes when he receives life altering news. On a summer day in Los Angeles, Peter wakes up and begins his daily routine. This routine screeches to a halt when Peter tests positive for HIV. He drones on through his normal day, unsure of what to do or who…if anyone, to tell. Feeling his humanity like never before, Peter sets out on a journey of self-discovery and acceptance.
PURCHASE TICKETS