LGBT Elder Shorts Program
WEDNESDAY, MAY 8TH, 7:00 PM
Join us for a program of shorts exploring the older LGBT experience.
Total running time: 90 min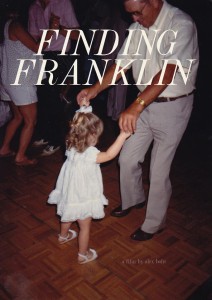 FINDING FRANKLIN. Directed by Alex Bohs. USA. 2012. 14 min. English
Upon coming home for the death of her grandfather, young Violet discovers something intriguing from his past: a mysterious man named Franklin. After what appears to have been a near run-in at the funeral, Violet searches for the remaining clues as to who Franklin is and more importantly, why her grandfather left his information for her to find.
GLBT ORAL HISTORY. Directed by Vance Malone. USA. 2012. 11 min. English
An oral history on coming out of the closet and finding love from GLBT seniors.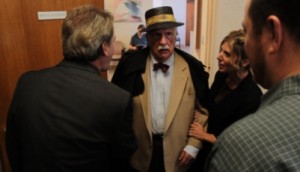 MEMORIES FOR SALE. Directed by Christian de Rezendes. USA. 2013. 25 min. English
Charlie O'Neal (David Sullivan) is a writer desperate for a big break. For four years he has been writing a biography on the great Sid Freedman (Bob Colonna), a famous comedian from the golden age of television. But when the book's contents seem 'too tame' or dull to interest any publisher, Charlie's literary agent Bruce Halpern (Jerry Bisantz) organizes an impromptu meeting in his office with Sid's granddaughter Rachel (Melissa Penick) bringing him in. Bruce coerces Charlie into interrogating Sid on the private yet scandalous details surrounding his career, much to Charlie's dismay and all for just a few more juicy tabloid-headlining pages. What is the price of a man's dignity?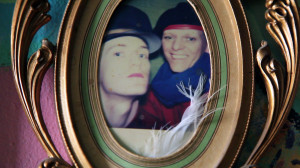 NONNI. Directed by Liss LaFleur'. Iceland. 2013. 20 min. Icelandic with English subtitles
In 1975, Icelandic painter Nonni became the first person to come out publicly in Reykjavik as a homosexual. In response to this adversity he relocated to the country with his partner, where he's now lived reclusively for 30 years. Surrounded by over 200 bunnies, Nonni hosts weekly Native American Sweat Lodge ceremonies in search of acceptance and renewal.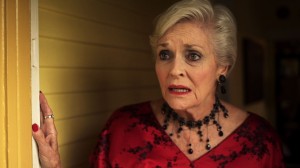 REMEMBER TO BREATHE. Directed by Marc Saltarelli. USA. 2012. 25 min. English
Alice Martin (Lee Meriwether), a former headliner at the Latin Quarter, now lives alone and forgotten, surrounded by memorabilia of her past glory. She remembers a past love (Susan Blakely) while searching for meaning in her golden years. While mentoring a young aspiring singer (Leigh Ann Larkin), past memories become entwined with the present as Alice comes to realize that what she thought was lost is only dormant, awaiting a new spark.
PURCHASE TICKETS
This program is co-presented by the LGBT Aging Project