Women's Shorts
SATURDAY, MAY 11TH, 4:00 PM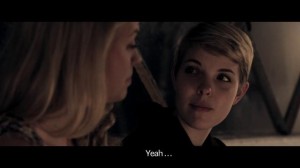 ALLEZ. Directed by Oliver Tonning. Denmark. 2011. 16 min. In Danish with English subtitles
The film is about a young quiet girl (Sofia), who experiences a strong fascination with the female talent (Trine) in their fencing club, but when Trine gets selected to train in the big club Heidenhein in Germany, Sofia has only one evening to take action and find out what this fascination includes, but she is conflicted between her family and her own will. Sofia finally acknowledges that she must overcome her own limitations and make her own choices and engage in a last attempt to have this fascination clarified.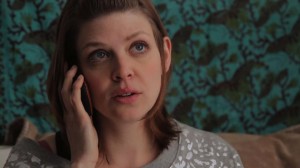 DO YOU HAVE A CAT? Directed by Jason Sax. USA. 2011. 11 min. English
Can you be allergic to love? Do You Have a Cat? explores the trials of one bisexual dating a variety of pet owners. Good thing you have a rockin' bestie (Buffy's Amber Benson) for advice in finding Mr. or Ms. Right!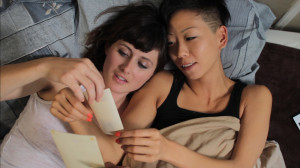 POLAROID GIRL. Directed by April Maxey. USA. 2012. 17 min. English
Sofie (CRYSTAL ARNETTE) is a shy and timid aspiring photographer when she meets June (MINA JOO), who runs a vintage camera shop. Something clicks, and as the two take off on a photography mission Sofie learns a thing or two about standing up for herself. Kicking ass, taking names, and getting the girl.
QUEEN OF MY DREAMS. Directed by Fawzia Mirza and Ryan Logan. USA. 2012. 3 min. English
As a young girl, Fawzia Mirza fell under the spell of Bollywood heroines and their promise of love and feminine perfection. As an adult, she looks back and re-imagines the epic romance in the classic film, "Aradhana", in a new light.
SHE IS MY BEST FRIEND. Directed by Jirassaya Wongsutin. Thailand. 2012. 11 min. Thai with English subtitles
Meen and June, two Thai 18-year old girls play badminton together after-school. Meen challenges June to defeat her.
THE MAIDEN AND THE PRINCESS. Directed by Ali Scher. USA. 2011. 18 min. English
Emmy kisses a girl on the playground and is left feeling isolated and alone. The Grand High Council of Fairy Tale Rules and Standards sends her a hetero-normative fairytale to set her down the 'right' path in THE MAIDEN AND THE PRINCESS.
THE MORNING AFTER. Directed by Katie Shannon. USA. 2013. 9 min. English
THE MORNING AFTER is the story of a troubled couple who is at a crossroads in their relationship. We follow Sam and Lauren the morning after Sam discovers Lauren has cheated on her. Sam needs to decide if staying in this toxic relationship is worth it.
PURCHASE TICKETS