Lady Lust Unhinged!
WEDNESDAY, MAY 8TH, 7:00 PM
A collection of deliciously sensual shorts about women going for what they want both in their rich fantasy life and below the belt! Bring a date and fight for the darkened back row seats. Meow!
Total running time: 71 min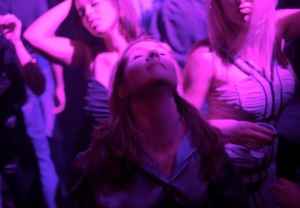 WHERE ARE THE DOLLS? Directed by Cassandra Nicolaou. Canada. 2012. 8 min. English
We follow a woman as she embarks on a late-night journey through an unfamiliar urban landscape, searching for something she cannot name. The film is inspired by the poem 'Where are the dolls who loved me so….' by Pulitzer Prize-winning poet Elizabeth Bishop (1911-1979). An impressionistic dream that emerges from the woman's subconscious, the film navigates issues of femininity, intimacy and sexuality.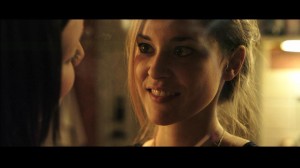 CHLOE LIKES OLIVIA Directed by Mette Kjærgaard. Denmark. 2011.19 min. Danish and English.
Olivia has brought home an eager student as a surprise gift for her girlfriend. But tonight, what was supposed to be hot three-way play gets complicated.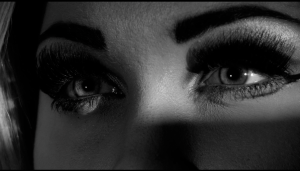 THE LION'S SHARE Directed by David Morris, Australia. 2012. 10 min.
THE LION'S SHARE is a surrealist-camp-noir-fantasy, a homage to Old-Hollywood and 70s campery. Be careful it's a bit saucy….

RIOT GHOUL Directed by Gentry McShane. USA, 2012. 16 min. English
Comedy. Horror. Romance. Riot Grrrl. This short film has it all!  Speaking to queer and feminist experience while deconstructing the horror genre of filmmaking.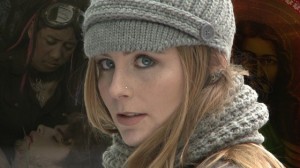 SLASHED: TALES OF FORBIDDEN LUST Directed by Kira Trinity.  USA, 2012. 19 min. English
A small-town Christian girl moves to the city of San Francisco and become a slash fiction writer. Her characters are different than your usual Harry/Draco slash - they're real people from her life, who become unwillingly caught in her fantasies. Or rather, she becomes caught in theirs.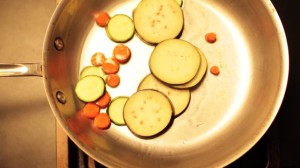 BRUNCH. Directed by Lola Rocknrolla. USA. 2013. 5 min English
Two hot Brooklyn lesbians (Heather Litteer, Suzanne Abramson) have the perfect brunch, but what is their sinister secret? Don't eat the quiche!
PURCHASE TICKETS