I am Gay and Muslim: Shorts
SATURDAY, MAY 4TH, 3:00 PM
BRATTLE THEATRE
These short films are screening as part of the I AM GAY AND MUSLIM program.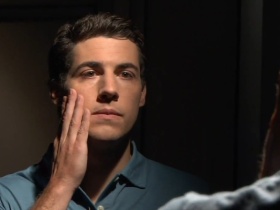 BOTH/AND. Directed by J. Paul Preseault. USA. 2011. 13 min. English
'both/and' posits protagonist 'Jamil' in somewhat awkward and sometimes romantic encounters with two chief antagonists, 'Arab Man' and 'Gay Man.' A relationship drama with some powerful assertions of self, 'both/and' sets out to explore 'contested' binaries of American and Arab, Arab American and gay, for profit and not for profit, and assorted other 'conflicts of interest.'
As a story, its origins can be traced to live theatre as it was adapted from my stage play 'WASP: White Arab Slovak Pole,' which was originally commissioned and produced by my theatre company, Silk Road Rising (then Silk Road Theatre Project) as part of 'THE DNA TRAIL: A Genealogy of Short Plays about Ancestry, Identity, and Utter Confusion.' 'The DNA Trail' was a project in which seven playwrights each took a genealogical DNA test and wrote a short play in response to the results of the tests. This collection of short plays had its world premiere in Chicago in the spring of 2010.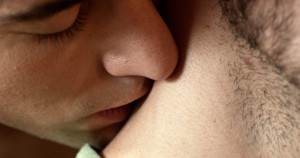 CANT. Directed by Sam Shaib. USA. 2012. 7 min. English
Love brings together two men from different parts of the world, Tony, an American and Sadeq, an Arab Muslim. Sadeq is however caught between his love to Tony and his commitment to his religion. On the day Sadeq is to travel to Syria, Tony discovers a secret that threatens to destroy their lives together. Will Sadeq and Tony be able to reconcile their two worlds?
PURCHASE TICKETS