CONTINENTAL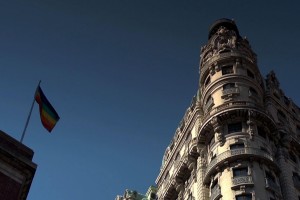 CONTINENTAL. Directed by Malcolm Ingram. Canada/USA. 2012. 92 min. English Documentary Centerpiece
Malcolm Ingram (SMALL TOWN GAY BAR) returns with a new documentary that takes viewers back to sexually-charged NYC 1968, when the notorious Continental Baths opened its doors. This groundbreaking den of debauchery transcended sexuality and became a beacon to the hip, beautiful and infamous. The Continental brought high and low culture to its cabaret stage weekly, becoming instrumental in the careers of icons like Bette Midler, Barry Manilow, LaBelle and many others. The film tells the tale of a keystone in the sexual revolution that contributed to a level of mainstream gay acceptance and sexual freedoms the likes of which has never been seen since.
Saturday, May 11th, 7:00 PM
REVERE THEATRE
Website
THERE WILL BE LIMITED TICKET AVAILABILITY AT THE DOOR. ADVANCE PURCHASE IS ENCOURAGED.
PURCHASE TICKETS