PIT STOP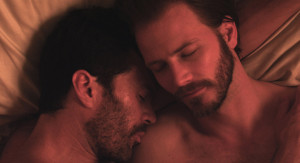 PIT STOP. Directed by Yen Tan. USA. 2013. 80 min. English
Recovering from an ill-fated affair with a married man, Gabe finds solace in the relationship he maintains with his ex-wife and daughter. On the other side of town, Ernesto evades life at home with his current live-in ex-boyfriend by spending much of his spare time in the hospital with an ailing past love. Impervious to the monotony of their blue-collar world, they maintain an unwavering yearning for romance. Far from the gay centers of the world, director Yen Tan explores the complex and oft-forgotten lives of gay men in small-town America.
The understated, contemplative nature of Ernesto and Gabe's story is told from the perspective of an observer, allowing us—even if just for a moment—to understand what it means to be an outsider. The emotional isolation the two men have grown accustomed to is captured in a subtle, optimistic, poetic fashion while avoiding melodrama. In a refreshingly quiet film, Tan's protagonists never try to run away from their relatively hollow surroundings, but opt to fill life's deepest voids with their tenacious confidence. – TOBY BROOKS [Sundance Film Guide NEW ENGLAND PREMIERE
PIT STOP preceeded by: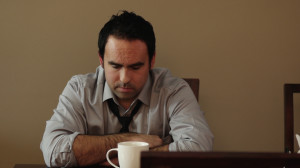 DISTANCE. Directed by Derek Price. Canada. 2012. 7 min. French with English subtitles
An imperfect couple in an imperfect situation. What appears to be a distant and loveless relationship is really only confusion.
Wednesday, May 8th, 7:30 PM
BRIGHT FAMILY SCREENING ROOM, EMERSON COLLEGE
Website
PURCHASE TICKETS