Sunday, May 12th
VENUE: INSTITUTE OF CONTEMPORARY ART
TIME: 1:00 pm
Three amazing films that deal with living with HIV/AIDS. Total running time: 88 minutes
KEEP THE PROMISE: THE GLOBAL FIGHT AGAINST AIDS. Directed by Marc Smolowitz and Jorg Fockele. USA. 2013. 44 min. English. THE PACKAGE. Directed by Rafael Aidar. Brazil. 2012. 18 min. Portuguese with English subtitles. STIGMA. Directed by Phill Schwartz. USA. 2012. 26 min. English
PURCHASE TICKETS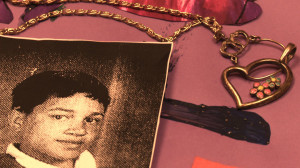 VENUE: MUSEUM OF FINE ARTS
TIME: 2:30 PM
On February 12, 2008, in Oxnard, California, eighth-grade student Brandon McInerney shot his classmate Larry King twice in the back of the head during first period. When Larry died two days later, his murder shocked the nation. Was this a hate crime, one perpetrated by a budding neo-Nazi whose masculinity was threatened by an effeminate gay kid who may have had a crush on him? Or was there even more to it? Looking beyond all the copious news coverage of this tragic event, Valentine Road tells the story of two victims: the deceased and the murderer. Directed by Marta Cunningham. USA. 2012. 88 min. English
PURCHASE TICKETS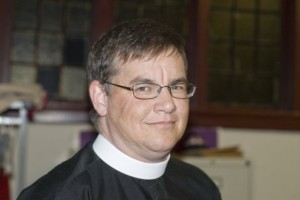 VENUE: BRATTLE THEATRE
TIME: 2:00 PM
When the Rev. Christopher Fike was ordained in the Episcopal Church in 1999, he was a straight, married mother of two adorable children. By 2004 he had completed his transition and now identifies as a man. Too Cold Out There Without You is a post-transition story that looks beyond the act of transitioning and instead focuses on the transformation that takes place in Chris's relationships with those closest to him. Directed by Amy Gattie. USA. 2012. 80 min. English
PURCHASE TICKETS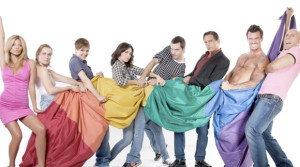 VENUE: INSTITUTE OF CONTEMPORARY ART
TIME: 3:00 pm
Eight characters (four men and four women), are destined to cross paths on New Year's Eve in Rome. With alcohol and a romantic atmosphere playing their part, assisted by a sudden black out during the toast, the eight friends will find themselves caught up in unexpected confessions, revealed secrets and impulsive decisions that will reignite overwhelming (as much as unlikely) passions. Directed by Mariano Lamberti. Italy. 2012. 83 min. Italian with English subtitles
PURCHASE TICKETS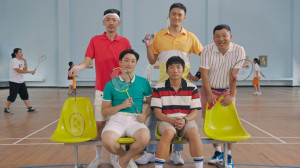 VENUE: MUSEUM OF FINE ARTS
TIME: 4:30 PM
Straitlaced optometrist Weichung is finding the typical married life difficult, as his wife, Feng, unfulfilled by her white-walled office job and spurred on by her mother, pushes him for a second child. Then he bumps into an old friend from his gay past, setting off an unexpected array of dormant emotions. Meanwhile, his sister Mandy flees her sad sack fiancé San-San, coping via comfort food and the fantastical appearance of a soap opera star on her couch. Directed by Arvin Chen. Taiwan. 2013. 104 min. Mandarin with English subtitles.
PURCHASE TICKETS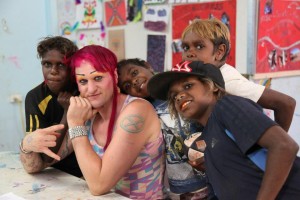 VENUE: BRATTLE THEATRE
TIME: 4:00 PM
Program includes: QUEEN OF THE DESERT. Directed by Alex Kelly. Australia. 2012. 27 min. English. LOVING THE BONY LADY. Directed by Scott Elliott. USA. 2012. 7 min. English. LA IDENTIDAD DE JUSTICIA. Directed by Lucas Waldron. USA/Bolivia. 2012. 14 min. Spanish with English subtitles.BODY DIALECTIC.Directed by Matt Fillmore. USA. 2013. 13 min.English. TRACED IN LIGHT. Directed by Daniel Martins. Brazil. 2012. 9 min. Portuguese with English subtitles.Voices of Witness: Out of the Box. Directed by Louise Brooks. USA. 2012. English.
This program is co-presented by the Massachusetts Transgender Political Coalition
PURCHASE TICKETS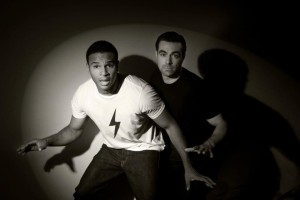 VENUE: MUSEUM OF FINE ARTS
TIME: 6:30 PM
CLOSING NIGHT FILM
Danny Lohman is an actor who takes his work a little too seriously. Pip Armstrong is Danny's ex with a trust fund and a knack of finding trouble. Together they enlist the help of a jaded P.I., Jimmy Peppicelli, to break up a crime spree targeting Hollywood's Gay Mafia. It's definitely a queer way to solve a crime. Directed by Doug Spearman. USA. 2013. 106 min. English
PURCHASE TICKETS