Cosplay Karaoke After-Party for MY OTHER ME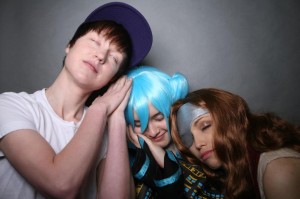 MY OTHER ME is a documentary that chronicles a year in the life of three different cosplayers: a veteran cosplayer whom launched a career from cosplay, a young fourteen year old first timer, and a transman who found himself through cosplay. The documentary will cover everything from each different cosplayers home life, to their costume process, their journey through the convention circuit, and the profound effect cosplay is making on each of their lives as it grows with them.
Join us Thursday night following the screening at the Brattle Theatre for our karaoke Afterparty at First Printer where we encourage everyone to join us after the film. No cover (just show your Brattle ticket stub). 9pm-1am. 15 Dunster Street, Cambridge, MA
COSTUMES ENCOURAGED!