City Gay/Country Gay Shorts Program
SATURDAY, MAY 11th, 1:30 PM
Total running time: 86 min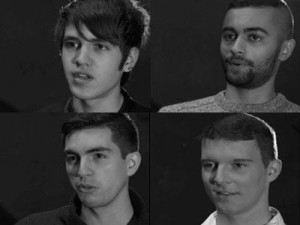 20MALEGAYNYC. Directed by Blake Pruitt. USA. 2012. 11 min. English
Every one of my gay male friends has said, "I hate gay guys," or at least, "I hate stereotypical gay guys." I wanted to talk to gay men about gay men – what it means to be 20-something, gay, and living in New York in the year 2012; how we treat each other as young gay men; and how stereotypes play a role in our daily lives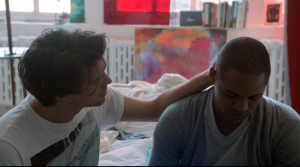 ABSENCE OF LOVE. Directed by BILLY GERARD FRANK. USA. 2012. 20 MIN. ENGLISH
Absence of Love is an intimate and taut portrait of three lives: James and Michael, on the far side of a once passionate romance, and James and Samuel, estranged brothers, coming to terms with their father's death, a Baptist minister in the deep south. The film plays with time: the present, in which the story follows these characters as they form a complex love triangle; the past, through the window of childhood memory; and the love story, out of time and place. A richly textured film, Absence of Love viscerally captures the deep-rooted alienation of gay youth in the African American experience.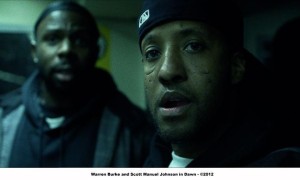 DAWN. Directed by Leon Le. USA. 2012. 11 min. English
DAWN tells the story of two strangers who may have more in common than they first realize. After Tye detects what he considers to be a racist glance from another passenger on the evening train home, a confrontation ensues. While disputing their differences, Tye is shocked to discover they share something big in common.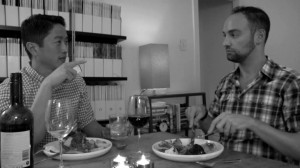 ITS ONLY US. Directed by Michael Pantoja. USA. 2012. 12 min. English
Racial profiling. Heavy drinking. Insufficient hand soap. Just some of the hazards of gay dating in New York City. Timothy, an upwardly mobile merchandise planner, is on his third date with Adam, a handsome, hipster do-gooder. With a mission to impress and win him over, Timothy takes out all the stops… just a little too much.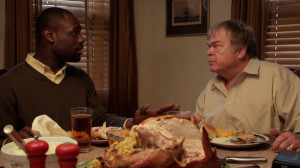 ONE OF THESE THINGS IS NOT LIKE THE OTHERS. Directed by Adam Wilson. USA. 2012. 9 min. English
One of These Things is Not Like the Others tells the story of Josh, a New York grad student, who surprises his southern, conservative family at Thanksgiving when he brings home his African-American boyfriend. More than just a coming out story, this film is also a social commentary on the state of race and class relations that is pertinent in today's society.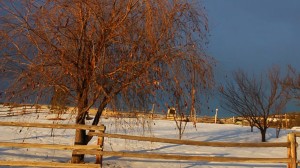 OUT IN THE COUNTRY. Directed by Josephine Boxwell. Canada. 2012. English
Out In The Country highlights varying perspectives on homosexuality as described by people in small communities in the Interior of British Columbia, Canada. The voices that underscore the film represent people from all walks of life; young, old, spiritual leaders, local politicians, miners, ranch workers, teachers and others. Their opinions reflect the changing landscape around the discussion of homosexuality in our society.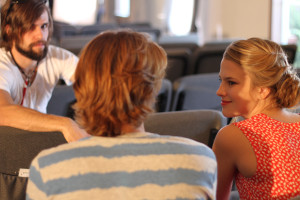 TO BE GRAY. Directed by Ryan Britton. USA. 2013. 14 min. English
Jacob is a very thoughtful and persistent teenager who has been wrestling with his peculiar identity. Belittled and misunderstood in the small-town community of which he lives, Jacob typically finds refuge in his solo artistry of glass blowing.
Now, a neighborhood friend by the name of Kaylee has returned home from France and is excited to re-spark her friendship with Jacob. Kaylee admires Jake's unique personality, but she's a bit surprised when he quickly establishes that they're dating in front of Elliot, Jacob's older brother. Without any hesitance, the 'bigger-faster-stronger' brother who has been studying to be a pastor, probes Jacob's well-being when something seems sketchy.
In a desperate attempt to prove his normalcy, Jacob makes a move… in the riskiest way he can imagine.
PURCHASE TICKETS