Saturday, May 4th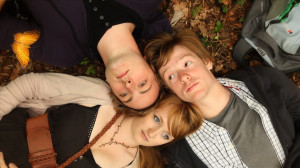 VENUE: BRATTLE THEATRE
TIME: 1:00 PM
A rich tapestry of bisexual experience from first love, to folks realizing their additional same sex attraction later in life and those struggling with the invisibility of their bi identity. A roller coaster of love, loss, feathered boas and comical cat allergies.
PURCHASE TICKETS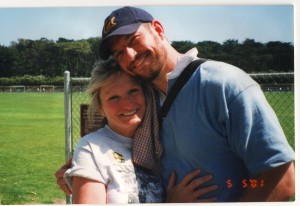 VENUE: MUSEUM OF FINE ARTS
TIME: 2:00 PM
THE RUGBY PLAYER is a feature-length documentary focusing on the unique bond between a mother and son and how it was ultimately strengthened by tragedy. The film explores the lives of Mark Bingham, one of the passengers of United Flight 93 on 9/11, and his mother, Alice Hoagland, a former United Airlines flight attendant. THE RUGBY PLAYER illuminates a personal story of love, loss and what it means to be a hero. Directed by Scott Gracheff. USA. 2013. 90 min. English.
PURCHASE TICKETS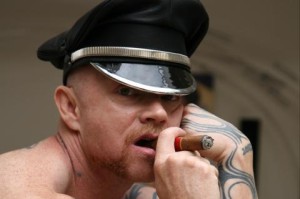 VENUE: PARAMOUNT CENTER, BRIGHT FAMILY SCREENING ROOM
TIME: 2:00 PM
It's morning in Mexico. Buck is feeding his 7 dogs. Trailed by the pack, he picks up photos & reveals his past. Buck was born female yet always knew he was male. The film follows Buck as he creates a new genre in porn trying to change the belief that you need a penis to be a man. "Mr. Angel" packs a universal lesson of acceptance and is a portrait of an unlikely hero. Directed by Dan Hunt. USA. 2013. 69 min. English.
PURCHASE TICKETS
TRANS MEDIA PANEL DISCUSSION. Following the film, join the Boston LGBT Film Festival and filmmakers, activists, and academics as we discuss representations of the trans community in contemporary media.
This program is co-presented by the Massachusetts Transgender Political Coalition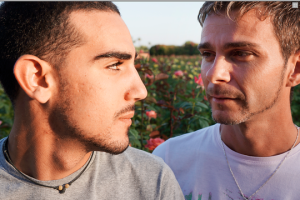 VENUE: BRATTLE THEATRE
TIME: 3:00 PM
The film follows a number of Moroccan homosexual young men, in their exploration of their religious and sexual identity. These very different men share their personal and emotional experiences on camera.
Directed by Chris Belloni. Netherlands. 2012.60 min. Dutch and Arabic with English subtitles.
PURCHASE TICKETS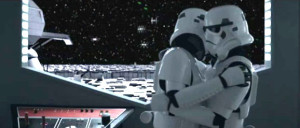 VENUE: MUSEUM OF FINE ARTS
TIME: 4:15 PM
Once again the Boston LGBT Film Festival brings you the best in funny, sexy, sad, and outrageous shorts by, about, and for gay men and those that love them.Estimated running time: 90 min.
PURCHASE TICKETS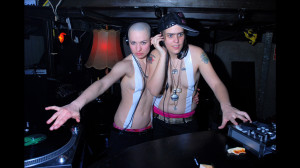 VENUE: BRATTLE THEATRE
TIME: 5:00 PM
In 'And You Belong' delivers a visual and musical rocket ride through the queer music underground telling the story of two girl electro hip hop act Scream Club and their network of friends. Julia Ostertag created a fascinating document on a new queer self-esteem through original footage, archival footage, music videos and photographs. The scene that has been affected and inspired by Scream Club is evident in the supporting protagonists including Sunday Luv, Nuclear Family, BadKat, DJ Metzgerei, Heidi Mortenson, Nicky Click and Joey Casio. Directed by Julia Ostertag, Germany. 2012 86 min. English
NICKY CLICK WILL BE PRESENT AT THE SCREENING.
PURCHASE TICKETS
DOCUMENTARY CENTERPIECE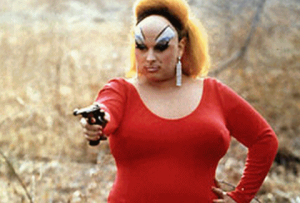 VENUE: MUSEUM OF FINE ARTS, BOSTON
TIME: 7:00 PM
I AM DIVINE is the story of Divine, aka Harris Glenn Milstead, from his humble beginnings as an overweight, teased Baltimore youth to internationally recognized drag superstar through his collaboration with filmmaker John Waters. Spitting in the face of the status quos of body image, gender identity, sexuality, and preconceived notions of beauty, Divine was the ultimate outsider turned underground royalty. Directed by Jeffrey Schwarz. USA. 2013.90 min. English
NEW ENGLAND PREMIERE
PURCHASE TICKETS

VENUE: BRATTLE THEATRE
TIME: 7:30 PM
What needs to be done when your friend disappears in fear of the world's end? Marion, a sensationalistic TV-journalist, decides to look for her friend Lucia who disappears after a quarrel about the probability of a doomsday scenario. Marion is drawn into the research of a potential world's end and believes, Lucia has taken off with a suicidal cult. Directed by Maximilian Moll. Germany. 2012.85 min. German with English subtitles
 PURCHASE TICKETS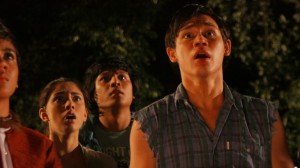 VENUE: BRATTLE THEATRE
TIME: 10:00 PM
Remington is in love with Hannah but she finds him lazy and uncouth. Then he starts to change. Suddenly he is becoming neater, nicer, more sensitive. He discovers that his gradual transformation is tied to something he did long ago, to childhood transgressions and curses uttered in graveyards. Hannah falls for the new and improved Remington, but he starts falling for someone else. As the ghosts of Remington's past come to haunt him, so do the Zombadings. Undead, fabulous, they threaten to rock this sleepy town to death. Directed by Jade Castro. Philippines. 2011.96 min. Tagalog with English subtitles
PURCHASE TICKETS