Friday, May 10th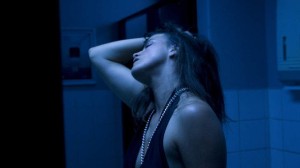 VENUE: MUSEUM OF FINE ARTS
TIME: 7:00 PM
A Gen Y love story presented as a fetish sex drama, submerge explores the need of Gen Y for constant stimulation and instant gratification underpinned by a sense of entitlement. It pushes young adults to believe they can have it all, despite a plethora of competing demands from social media, family, and peers. Directed by Sophie O'Connor. Australia. 2012. 90 min. English
PURCHASE TICKETS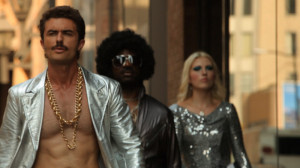 VENUE: BRATTLE THEATRE
TIME: 7:00 PM
In THE SECRET DISCO REVOLUTION, director, satirist and comic provocateur Jamie Kastner offers a humorous and insightful investigation into the much-maligned genre, taking up the claim by academic revisionists that disco was in fact a misunderstood culture of protest and a movement of mass liberation for some of American society's most marginalized citizens: women, African-Americans, and gay men. Could disco enthusiasts actually have been unwitting foot soldiers in a glittering social revolution? Directed by Jamie Kastner. Canada. 2012. 84 min. English.
PURCHASE TICKETS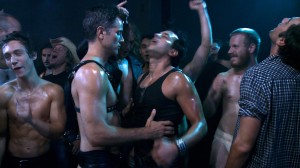 VENUE: BRATTLE THEATRE
TIME: 9:00 PM
A film about a film within a film. In order to avoid an X rating, 40 minutes of gay S&M footage was rumored to be cut and destroyed from the 1980 film, "Cruising." Inspired by the mythology of this controversial film, filmmakers James Franco and Travis Mathews collaborate to imagine their own lost footage.
Directed by Travis Matthews & James Franco. USA. 2013. 60 min. English NEW ENGLAND PREMIERE

Directed by Travis Matthews. USA. 2013. 32 min. English
Following up on his IN THEIR ROOM: BERLIN (BLGBT FF 2012) Travis Matthews returns to the Boston LGBT Film Festival with the third installment of his intimate In Their Room project – a series of portraits of men in their personal spaces – is shot in London. Focused on the ups and downs of dating in an age of GPS hook-up apps, the film's subjects talk frankly about their sex lives, romance and relationships as they wash, trim and dress up in preparation for a date.
DIRECTOR WILL BE PRESENT FOR SCREENING.
PURCHASE TICKETS