Sunday, May 5th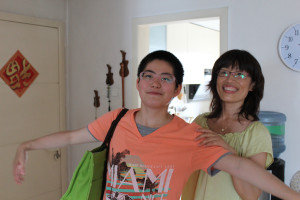 VENUE: BRATTLE THEATRE
TIME: 1:OO PM
During recent years a fresh rainbow wind has been blowing over the Chinese mainland: a pioneer generation of Chinese parents has been stepping up and speaking out on their love for their gay kids. This documentary features 6 mothers from all over China, who talk openly and freely about their experiences with their gay and lesbian children. With their love, they are giving a whole new definition to Chinese-style family bonds. Directed by Fan Popo. China. 2012. 80 min. Mandarin with English subtitles.
NORTH AMERICAN PREMIERE
PURCHASE TICKETS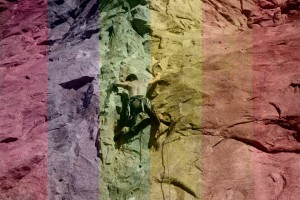 VENUE: MUSEUM OF FINE ARTS, BOSTON
TIME: 3:00 PM
The 2012 Homo Climbtastic convention, the largest group of gay rock climbers in the world, allowed a film crew to document their event. This is the intersection of climbing and queer culture. An interesting accepting, and fun group of amazing climbers and people. We discover why the convention has grown from six people, six years ago, to over a hundred this year. What is the draw of a gay rock climbing convention and why was it started? Directed by Brian Spiegel. USA. 2012.60 min. English
PURCHASE TICKETS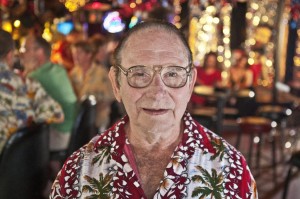 VENUE: BRATTLE THEATRE
TIME: 3:OO PM
There are an estimated 2.4 million lesbian, gay and bisexual Americans over the age of 55. LGBTQ seniors are 5 times less likely to access social services than their heterosexual counterparts, half as likely to have health insurance coverage, and 10 times less likely to have a caretaker if they fall ill. In response to inequities in care, LGBTQ seniors turned to each other for a solution. Some organized to build retirement facilities; others worked within their cities to create a support network. Set against the backdrop of three unique retirement communities, "Before You Know It" traces a year in the lives and a lifetime of experiences of several gay seniors. Directed by PJ Raval. USA. 2012. 110 min. English
PURCHASE TICKETS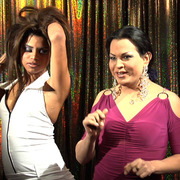 VENUE: INSTITUTE OF CONTEMPORARY ART
TIME: 3:00 pm
WILDNESS is a portrait of the Silver Platter, a historic bar in the MacArthur Park area that has been a thriving part of the Latin/LGBT immigrant communities since 1963. Chronicling what happens to the bar when art student, Chicago transplant and director Wu Tsang falls in love with the bar and sets up a weekly dance/performance art party, it raises the questions of how popular is too popular? What happens when the safe spaces in our community start to go mainstream? Directed by Wu Tsang. USA. 2011. 73 min. Spanish and English with Spanish and English subtitles.
PURCHASE TICKETS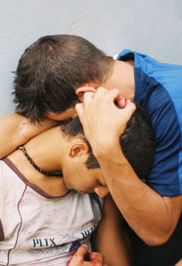 VENUE: MUSEUM OF FINE ARTS, BOSTON
TIME: 5:00 PM
Two Cuban boys on the edge of marginality fight to lead a life together. But it's hard for both: one has to work as a shark beating father-in-law debtors. The other prostitutes himself in the streets to fulfill his family's duties…In an island where baseball was the king, soccer seems to be the only way to escape… Directed by Antonio Hens. Cuba. 2012.94 min. Spanish with English subtitles.
SNEAK PREVIEW SCREENING.
PURCHASE TICKETS
This program is co-presented by the Gay and Lesbian Review Worldwide

VENUE: BRATTLE THEATRE
TIME: 5:OO PM
Aspiring film writer Ryan Stark, is having a hard time deciding what University to go to and is fearful to leave the comforts and predictability of high school and her life thus far. The film explores three realities of this young lesbian's life and shows how a decision like your school selection can change your entire future. Each life path evokes intense emotions as Ryan is torn between her love for career, family and marriage. Directed by Heather Tobin. Canada. 2012. 114 min. English
 PURCHASE TICKETS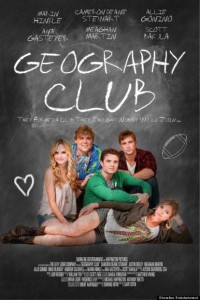 VENUE: INSTITUTE OF CONTEMPORARY ART
TIME: 6:30 pm
GEOGRAPHY CLUB is a smart, fast, and funny account of contemporary teenagers as they discover their own sexual identities, dreams, and values. 16-year old Russell is still going on dates with girls while having a secret relationship with football quarterback Kevin, who will do anything to prevent his football teammates from finding out. Min and Terese tell everyone that they're just really good friends. And then there's Ike who can't figure out who he is or who he wants to be. Finding the truth too hard to hide, they all decide to form the Geography Club, thinking nobody else in their right mind would ever want to join. However, their secrets may soon be discovered and they could have to face the choice of revealing who they really are. Directed by Gary Entin. USA. 2013. 83 min. English.
THE SCREENING OF GEOGRAPHY CLUB WILL BE PRECEEDED BY THE AWARD CEREMONY WHERE DUSTIN LANCE BLACK WILL RECEIVE THE BOSTON LGBT FILM FESTIVAL DIRECTORS AWARD FOR HIS CONTRIBUTION TO LGBT CINEMA.
PURCHASE TICKETS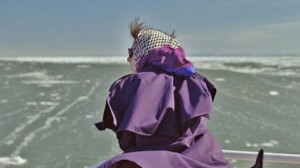 VENUE: MUSEUM OF FINE ARTS
TIME: 7:00 PM
An epic romance about an untenable love affair, Xavier Dolan's third feature is his most stylish and mature work to date. The film centres on the tortured, on-again, off-again relationship between Laurence (Melvil Poupaud), a writer and teacher, and his girlfriend Fred (Suzanne Clément), a line producer on film productions. During a conversation, Laurence breaks down in tears and confesses that he believes he's a woman trapped in a man's body. Initially shocked, Fred soon decides to carry on as if nothing has happened. But as family pressures and her own doubts begin to mount, the couple drifts apart. Directed by Xavier Dolan. Canada/France. 2012. 168 min. French with English subtitles
 PURCHASE TICKETS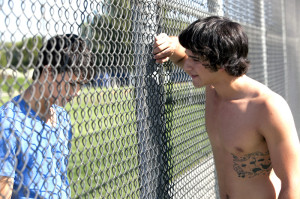 VENUE: BRATTLE THEATRE
TIME: 7:OO PM
After the death of his popular brother Chaz (Harry Shum, Jr., "Glee"), Nick (Booboo Stewart, TWILIGHT) struggles to carry on. Nick's parents (B.D. Wong and Joan Chen) have their own problems coping with the loss, but Chaz's best friend Randy (Gregg Sulkin, "Wizards of Waverly Place") takes Nick under his wing. As Chaz's family comes to understand his secret life, they will be forced to reconcile the boy they thought they knew with the man he really was. Directed by Quentin Lee. USA. 2012. 93 min. English
PURCHASE TICKETS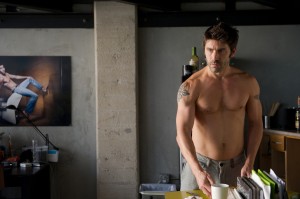 VENUE: BRATTLE THEATRE
TIME: 9:OO PM
Jack is a surrogate father to his deceased brother's daughter Tara. He picks her up from school, helps with homework, and is there for the occasional Emergency Room visit. But then Jack is informed his work visa will not be renewed. Desperate to stay he marries his lesbian friend Ali. The ruse does not last as they feel pressure from Immigration, as well as Jack's growing relationship with Mano, a very sexy Spaniard. Directed by Glenn Gaylord. USA. 2012. 94 min. English.
WRITER AND STAR DAVID W. ROSS WILL BE IN ATTENDANCE.
PURCHASE TICKETS