Wednesday, May 8th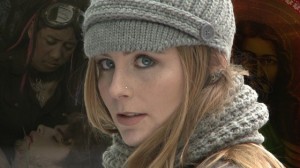 VENUE: BRATTLE THEATRE
TIME: 7:00 PM
A collection of deliciously sensual shorts about women going for what they want both in their rich fantasy life and below the belt! Bring a date and fight for the darkened back row seats. Meow!
PURCHASE TICKETS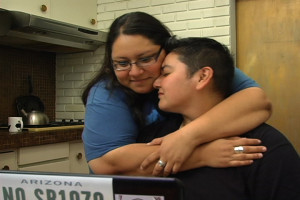 VENUE: MUSEUM OF FINE ARTS
TIME: 7:00 PM
From queer family values, to a mother coming out to her grown children, to magical musical film mash-ups with novice fairy godmothers, these joyous films rip the veil off societal expectations, elope with your heart, and solemnly vow undying delight!
For 40 years, legendary drummer Carolyn Brandy has infused her percussion with DRUM LOVE JOY. Queer Asian women and their children see their FAMILY BLESSINGS shine through everyday devotion. A queer Mexicana couple journey through online dating and across borders to find their CORAZON de MELON. After a life-changing accident, a Black lesbian model finds her true LOVE ABLITY where she least expects it. During a zombie apocalypse, a genderqueer Asian survives A NIGHT IN THE WOODS with some help. With her new fairy godmother, a woman gets ONE WISH packed with much more than she asked. A queer Asian efficiency expert focuses on CHICKS AND LOVE to get betrothed by her next birthday. All films created through Queer Women of Color Media Arts Project (QWOCMAP).
PURCHASE TICKETS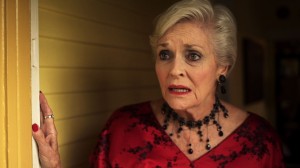 VENUE: COOLIDGE CORNER THEATRE
TIME: 7:00 PM
Estimated running time: 90 min. Join us for a program of shorts exploring the older LGBT experience.
PURCHASE TICKETS

VENUE: EMERSON COLLEGE, BRIGHT FAMILY SCREENING ROOM
TIME: 7:30 PM
Two men. A small town. A love that isn't quite out of reach.
Directed by Yen Tan. USA. 2013. 80 min. English
NEW ENGLAND PREMIERE
PURCHASE TICKETS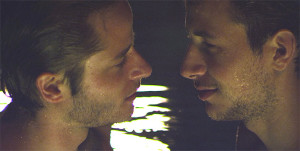 VENUE: BRATTLE THEATRE
TIME: 9:00 PM
A drama centered on the love affair between two men on opposite sites of the Mid-East conflict: Palestinian student Nimer and Roy, an Israeli lawyer.
Directed by Michael Mayer. Israel. 2012. 96 min. Hebrew and Arabic with English Subtitles
PURCHASE TICKETS