Young Cuts: Emerging Talent Program
TUESDAY, MAY 7TH, 7:00 PM
Total running time: 77 minutes
The YoungCuts Film Fesival is a Montreal-based international film festival, whose mandate is to advance the careers of young filmmakers. The festival was created to identify and help talented young people begin their film and television careers by providing exposure and recognition of their works. The annual event selects the best 100 films submitted by filmmakers 25 years old and younger for screening at their annual festival.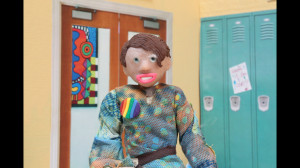 THIS PSA IS GAY. Directed by  Miranda Kasher, Patric Verrone and George Khabbaz. USA. 2012. 2 min. English
When a girl wears a rainbow button to school she discovers that people's words can either annoy, sting or lift you up. A claymation public service announcement.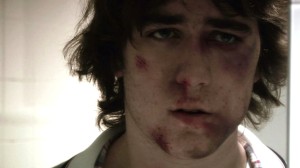 STICKS AND STONES. Directed by Talen Wright. UK. 2011. 5min. English
With a sensitive voice-over, this touching docu-drama illustrates how, in just a few words someone can crush confidence and self-esteem. However just as quickly, in a few words you can also reach out to someone.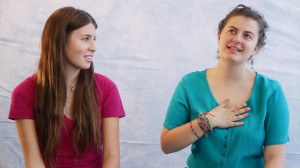 LOVE OUR FAMILIES PSA. Directed by Anjoum Agrama and Xochi Maberry- Gaulke. USA. 2012. 1 min. English
A public service announcement created by teens about diverse families. This PSA was produced by the Righteous Conversations Project, which brings together Holocaust survivors and teens to create media projects that address injustices in our world.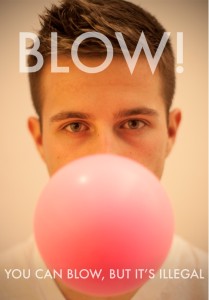 BLOW! Directed by David Thompson. USA/ Singapore. 2011. 10 min. English
A film about David Thompson and his search to understand Singaporean penal code 377a: a law making it illegal for two men to be romantically intimate with each other.
MEMORY LAPSE. Directed by Suddenly Sci Fi. USA. 2011. 9 min. English
The line between dream and reality blurs as Alex wakes up and realizes parts of his life are missing.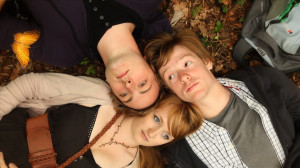 BELOVED. Directed by Daniel Zinkant. UK. 2012. 4 min. English
A poetic interpretation of falling in love. Through the main protagonist Dave, we hear and see what it is like to be in love and have those feelings trapped inside.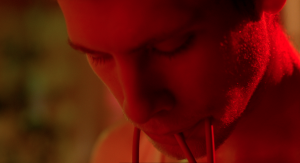 REED. Directed by Ronnie Rios. USA/ Czech Republic. 2011. 10 min. English
Reed is a male prostitute. Things aren't going so well for him. And today is his birthday.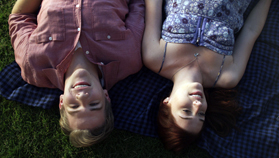 THE FIRST. Directed by James Sweeney. USA. 2012. 13 min. English
A  stunningly shot coming of age tale about Drew, a teenager who struggles with his sexual identity and his first time(s).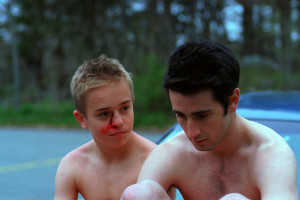 DEEP END. Directed by Bretten Hannam. Canada. 2012. 6 min. English
After finding out his older brother is gay, 13-year-old Dane spends the day at the community pool trying to decide between supporting his brother and possibly being ostracized, or siding with his homophobic peers and losing his brother.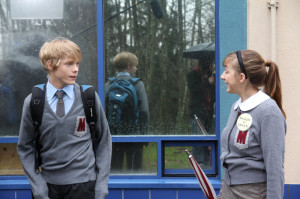 WHY DOES GOD HATE ME. Directed by Joel Ashton McCarthy. Canada. 2011. 17 min
A coming-of-age comedy about Matthew, a 14-year-old boy living in a very religious town, whose best friend Ester tries to 'cure' him of being gay. But a trip to San Francisco shows Matthew that he might not be the one who needs curing.
PURCHASE TICKETS