1st Annual George Mansour Award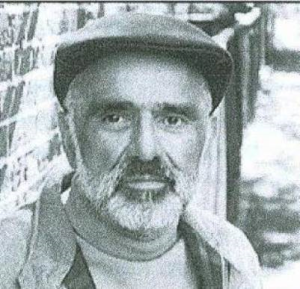 Named after the founder of the Boston LGBT Film Festival, the award is given to an artist who raises awareness, encourages visibility, and provides inspiration to the LGBT community through the media arts. We will be honoring George Mansour with the inaugural award prior to our screening of TO BE TAKEI on Thursday, April 3rd at the Institute of Contemporary Art.  
About George Mansour:
Having booked films for local cinemas since the 1960s, George Mansour founded the Boston LGBT Film Festival (initially called "The Boston Premier Gay Film Festival") in 1984 at the Nickelodeon Theatre in the heart of Boston University. This was the first time an LGBT-themed film series was featured at a commercial theatre in the city. The festival was a rousing success and now, 30 years on, the festival (and George) is still going strong.
With a career that spans over 40 years Mr. Mansour is still one of the most noted film bookers in the United States and currently books the Angelika Film Center in New York City. George Mansour has been a tireless supporter of LGBT cinema since before the genre even existed. We are proud to inaugurate this award in his name.