LESBIANA: A PARALLEL REVOLUTION
April 11th
Friday @ 6:00 pm
Director: Myriam Fougère
Runtime: 63 minutes
Canada 2012
French, English with English subtitles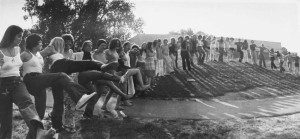 A parallel revolution was born out of the feminist movement of the 1970′s, coming to an end around 1995. Filmmaker Myriam Fougère takes us on a journey to meet the lesbian writers, philosophers and activists who were key players in creating a revolutionary sisterhood. From Montréal to Texas, we encounter lesbians who chose to live only among women. This marginal yet international movement is brought to life through archival footage, photographs and evocative interviews with these courageous women, many of whom are now in their seventies and eighties.
Film is preceded by: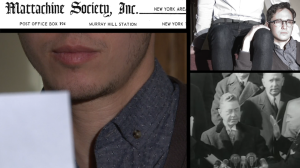 Letters to the Open Mind. Directed by Taylor Cole Miller. USA. 2013. 19 min
In 1956 New York, Professor Richard D. Heffner aired one of the first television programs in the our nation's history about homosexuality on NBC. The airing marked the opening of a national conversation on homosexuality, and the response was electric. At a time when being gay was a felony, viewers queer and straight alike wrote in to sound off with their opinions - resulting in a colorful quilt of American voices regarding 1950s 'sex deviance.' Many of them are funny — many more, heartbreaking. Their words reveal to us the strangeness of their time, but in so doing, reveal also the strangeness of ours, for the past is no clearer than the present and the present, no clearer than the past.