FIRST PERIOD After-Party With Fur & Gold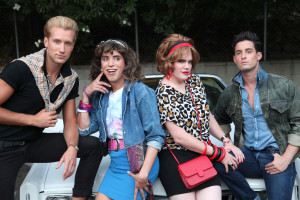 Join the Film Festival team at Fur & Gold immediately following the screening of FIRST PERIOD at The Paramount Theatre.
F&G has two great albums to give away plus we are the official after party for the Boston LGBT Film Festival! Come meet your favorite film buffs, music lovers, and pick up Foster The People's new album "Super Model" and Boy George's new album "This is What I Do".
Friday, April 11th. 10:00 pm @ The Alley
14 PI Alley, Boston, MA 02108