Trans Shorts: Trans People Around the World
SUNDAY, MAY 12TH, 4:00 PM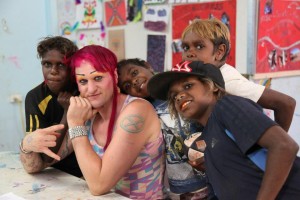 QUEEN OF THE DESERT. Directed by Alex Kelly. Australia. 2012. 27 min. English
QUEEN OF THE DESERT takes us on the road with the flamboyant hairdresser trainer and youth worker Starlady Nungari. Starlady's hair salons began in the indigenous community of Kintore in 2002. Armed with only a bottle of bleach and a pair of clippers, it was a big success. No wonder – hair has always been important in Aboriginal culture. The desert is harsh and cultural traditions stand strong; not everyone lasts long out here. Initially employers were skeptical saying 'you look a bit strange? Starlady proved them wrong and now drives thousands of kilometers taking her mobile hair workshops to some of Australia's most isolated teenagers.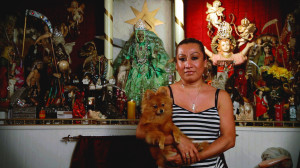 LOVING THE BONY LADY. Directed by Scott Elliott. USA. 2012. 7 min. English
Arely Gonzalez has built what she believes to be New York's largest shrine to La Santa Muerte, the Holy Death. Since devoting herself to the skeletal saint, Gonzalez, who is an immigrant and transsexual, has seen her life transformed.The Catholic Church condemns La Santa Muerte, also known as La Flaca, the Skinny Lady, but in the past ten years her popularity has exploded among those living on Mexico's margins: the poor, drug runners, prostitutes, prisoners. Now, Sante Muerte has crossed into the U.S. In Mexico, Arely Gonzalez suffered discrimination and was kicked out of Catholic churches. In the U.S., she has become a leader among Santa Muerte devotees, regularly opening her doors to anyone who wishes to seek her saint's protection and comfort.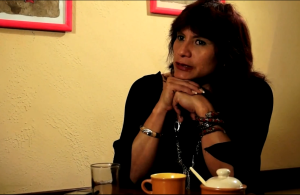 LA IDENTIDAD DE JUSTICIA. Directed by Lucas Waldron. USA/Bolivia. 2012. 14 min. Spanish with English subtitles.
In the summer of 2012 filmmaker Lucas Waldron was working in Cochabamba, Bolivia with an NGO. During his time in Cochabamba, he connected with several transsexual women who are leaders in the transsexual community's battle against transphobia in the Bolivian government and society. The result is this powerful 14 minute documentary about the experiences of transsexual women in Bolivia in relation to sex work, HIV, and discrimination.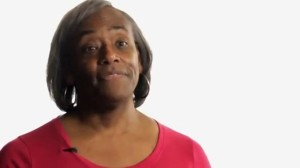 VOICES OF WITNESS: OUT OF THE BOX. Directed by Louise Brooks. USA. 2012. English
VOICES OF WITNESS: OUT OF THE BOX is a groundbreaking documentary giving voice to the witness of transgender people of faith. Courageously inviting the viewer into their journeys, the film is ultimately a celebration of hope and the power of God's love to transcend even seemingly insurmountable obstacles. Produced by Integrity's late Communication Director Louise Brooks, the film is being offered by Integrity USA as a gift to the Episcopal Church, as a resource for both teaching and transformation.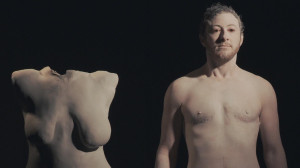 BODY DIALECTIC. Directed by Matt Fillmore. USA. 2013. 13 min. English
Body Dialectic surveys the life and work of Kris/Kristen Grey/Justin Credible, a performance artist who mobilizes trans* issues by means of personal experience and reflection. As such, this film embraces the interminglings of the personal, the artistic, and the political. Tactile and poignant in its approach, the film employs the historical use of personal experience to make larger political claims that do not attempt to neatly categorize the polymorphous relationship between gender and bodies. Like the performance art of the film's subject, this film is primarily invested in a crucial issue of queer theory and social life: the accessibility of complex questions of gender to a person of any gender and sexual identity or expression.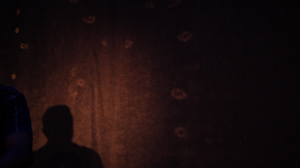 TRACED IN LIGHT. Directed by Daniel Martins. Brazil. 2012. 9 min. Portuguese with English subtitles
A light designer in a small independent theater prepares the place for the presentation of the day. His work is extremely lonely, going stairs up and down testing lamps one after another. Between the complete darkness and the radiance of colored lights, the designer reveals the preambles of a psychological violence suffered due to his gender identity: as a child, he had been forced by his mother to wear an uniform matching to the feminine body which he was born with. This is the turning point in his life what leads him to reflect and speak about the perception society has on gender and trans-sexuality.
PURCHASE TICKETS
This program is co-presented by the Massachusetts Transgender Political Coalition