Thursday, April 3rd
Institute of Contemporary Art
Opening Night East Coast Premiere. Screening will be followed by cocktails and hors d'oeuvres at Empire Restaurant and Lounge with specialty drinks and music courtesy of Brother Cleve.

TO BE TAKEI
Thursday @ 8:00 pm
Director Jennifer Kroot. Editor/Co-Director Bill Weber
Runtime: 90 minutes
USA 2014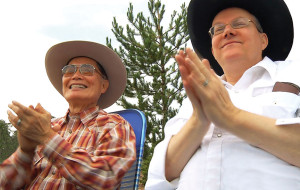 George Takei doesn't shy away from digging into his remarkable career and personal life in this delightful and incisive film. Takei and his husband, Brad, have become the poster couple for marriage equality, highlighting homophobia through television interviews and hilarious skits, many of which have gone viral and garnered widespread attention. Whether dishing on William Shatner or parodying the now-infamous comments made by Tim Hardaway, Takei proves time and again why his presence in popular culture remains as fresh and necessary as ever.
Special guests to be announced shortly.
Tickets may be purchased 24 hours a day online at
www.BOSTONLGBTFILMFEST.org